What was new at SPACE 2022?
The main theme at SPACE 2022, the annual September trade show in Rennes, France, was to reduce the environmental impact of livestock farming. The innovation square and many stands demonstrated this. Which innovations jumped out?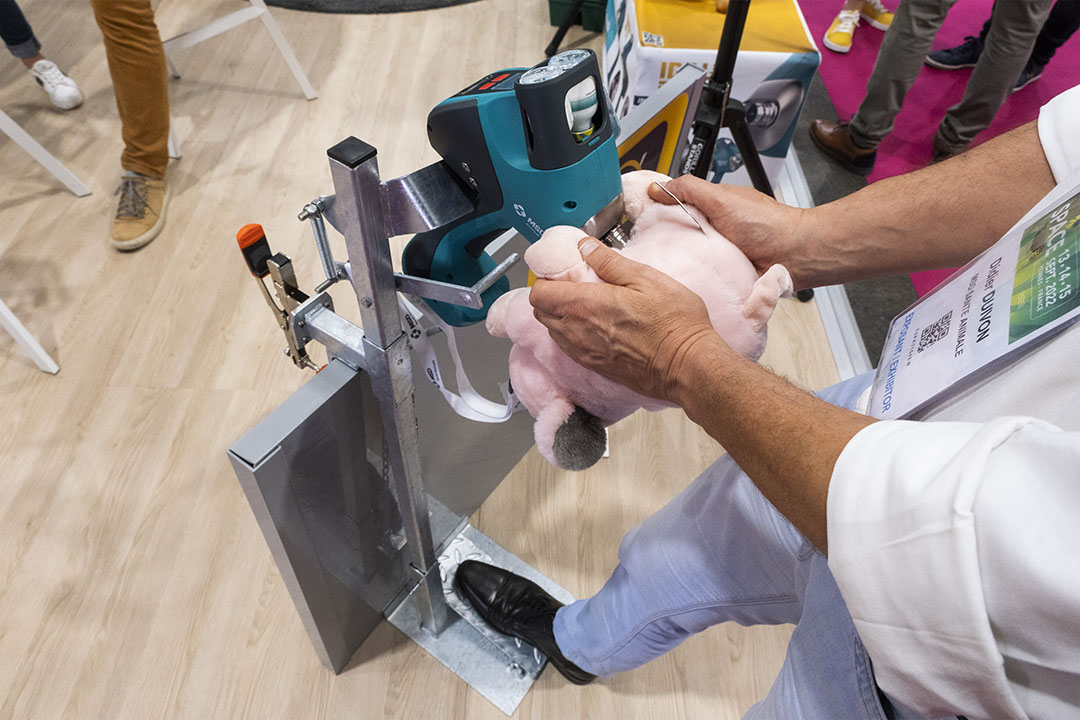 Holder for vaccination device
One of the 2-star Innov'SPACE award winners was MSD Animal Health with its Idal 3G Holder, a holder for its needle-free Idal injector to vaccinate piglets. The innovation makes work easier and saves labour, MSD says. The holder is movable and is attached to the pen walls at working height, meaning that users do not have to lift it, allowing producers to do their job better. There is also a safety device on the holder to prevent accidental injection to the user. Security is operated by foot.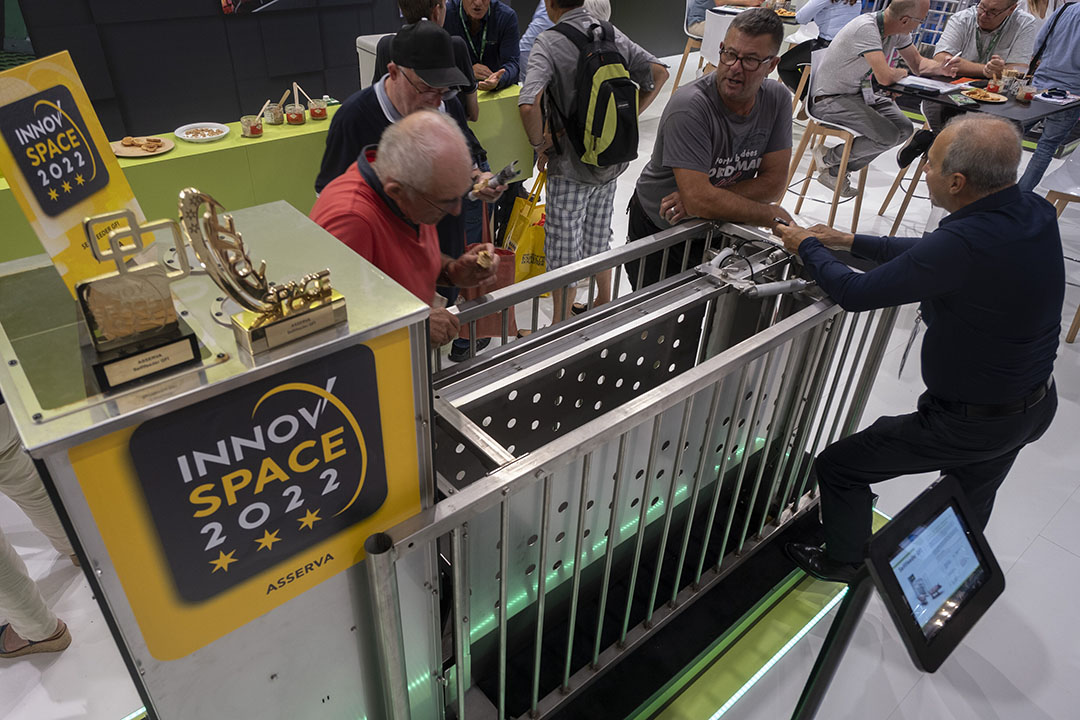 Feeding station for finishers
Another award winner was the Selfifeeder GFI, an individual feeding station for finishers by Asserva. This station for groups of 40 animals is based on a sow feeding station and was featured in a Pig Progress farm feature late in 2021. Test results show that a station has a payback time of 2.5 years. Key advantages are related to delivering animals at the correct weight and feeding according to need. Two types of feed can be supplied. Nitrogen emissions are said to be 13% lower.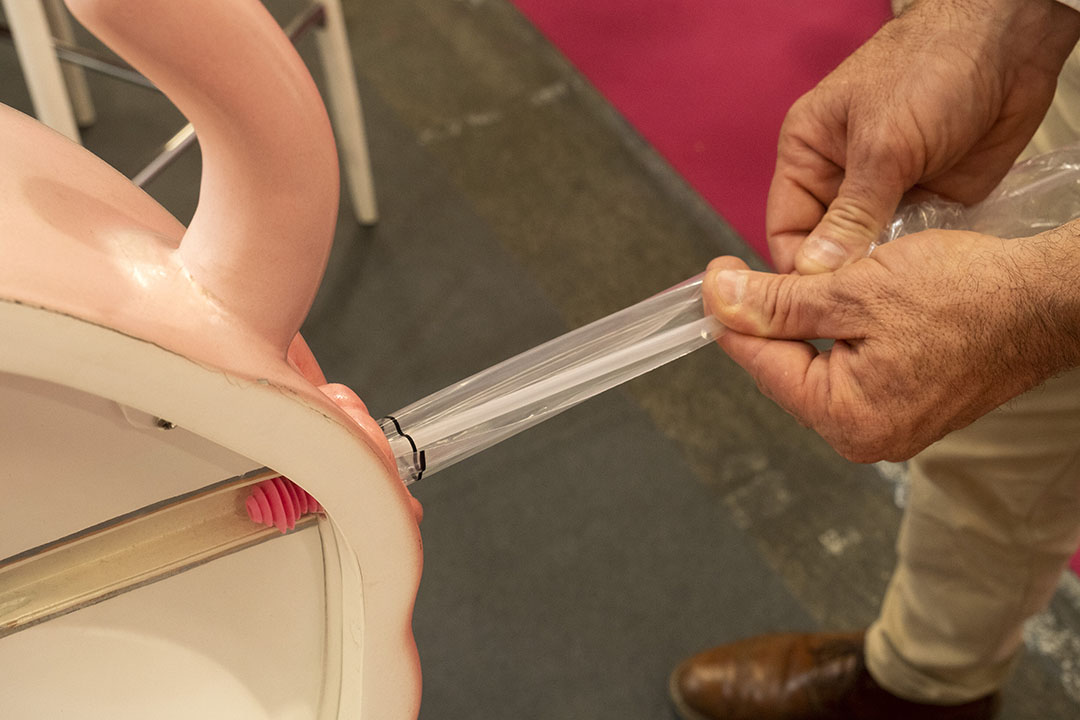 Easier insemination
From October this year, Easy&Clean from AI company Yxia will become available. This is a pipette for insemination of sows, fitted with a plastic "jacket". The advantage is that staff do not have to clean the sow's vulva. That saves about 20 seconds of work per sow and also makes work easier. The pipette with the plastic around it is inserted into the sow's genitalia up to the black dotted line. Then the plastic is withdrawn. The pipette thus remains clean, even if the vulva is dirty. The seller of these pipettes is Landata.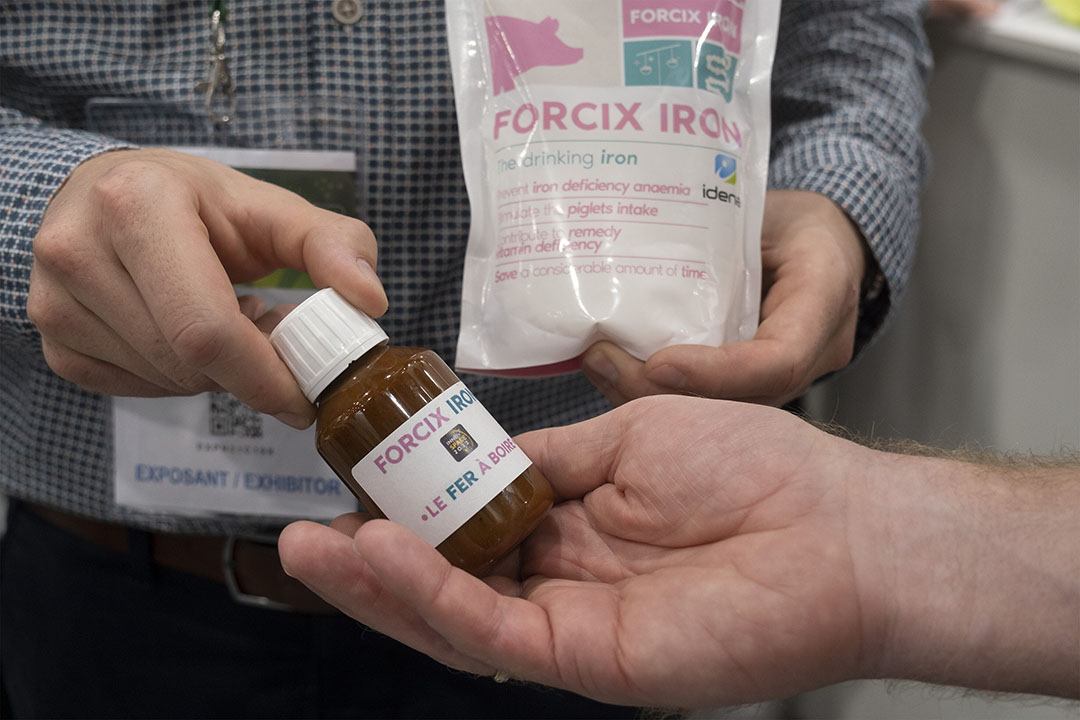 Liquid iron supplement
Animal nutrition company Idena introduced Forcix Iron, an oral liquid iron supplement for piglets from 3 days of age, based on seaweed juice. It contains 3 forms of iron; vitamins A, C and D; as well as selenium. A litter of piglets should take 150 ml daily for 5 days. The seaweed makes the product tasty, so piglets like it. The company claims it saves labour and stress for the piglets, and piglets are just as heavy at weaning as when they have received an iron injection.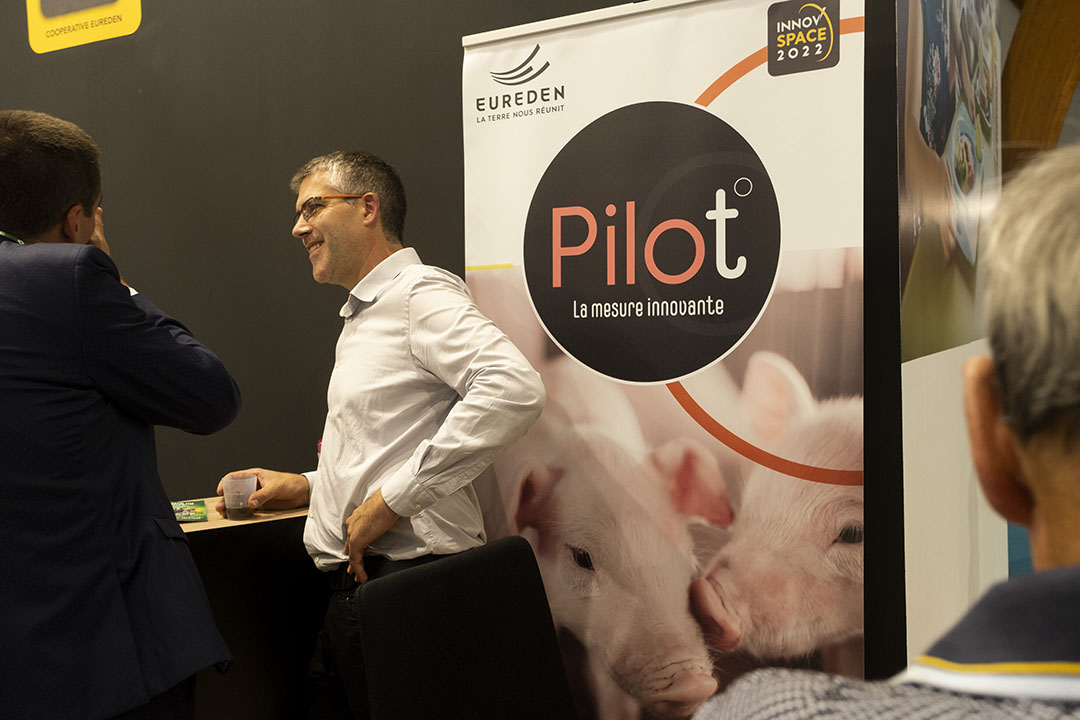 Diagnostic colostrum tool
French cooperative Eureden introduced Pilot, a fast and workable diagnostic tool evaluating piglet colostrum intake. The company showed that there is a relationship between piglet temperature 24 hours post-partum and colostrum intake. They tested this on 4,000 piglets. If a piglet has a temperature of 38.5°C or more 24 hours after birth, the animal is heavier and therefore has consumed more colostrum. The tipping point is at 38.5°C body temperature.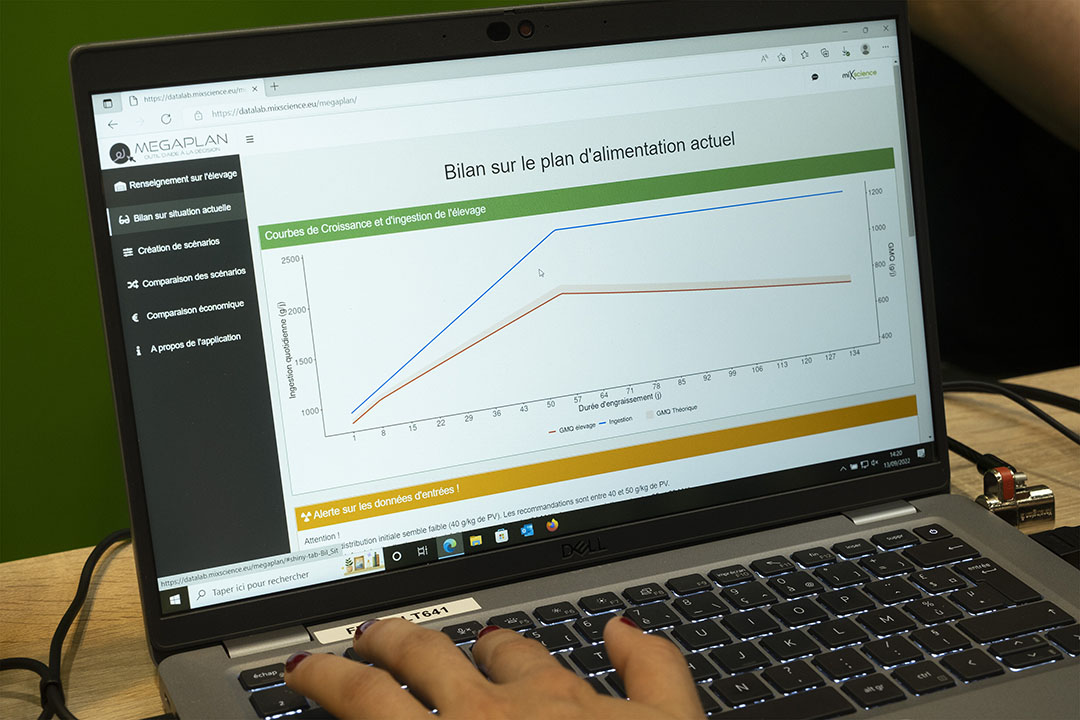 Web-based nutrition tool
To visualise and optimise feed efficiency, French animal nutrition company Mixscience introduced Megaplan, a web-based tool for advisors. Megaplan developed the tool, in the future also available in English, for use in finishing pigs. Including data such as genetics, sex and feeding method, it assesses what the potential growth of a herd of finishing pigs could be. It then checks the achieved nutritional goals and where they are lagging behind. The tool will also include grower and finishing pig prices in the future.