In total 47,527 people from 112 countries attended VIV Asia 2023, which featured Feed to Food products and services from more than 1,186 global manufacturers and suppliers representing over 57 countries.
Over 3 days, VIV Asia facilitated face-to-face interactions, networking, knowledge-sharing, and a marketplace in Bangkok, Thailand. The attendance slightly exceeded the previous edition. Despite the global circumstances and 3 years of Covid 19 restrictions, the show's international appeal for the feed to food industry remained evident.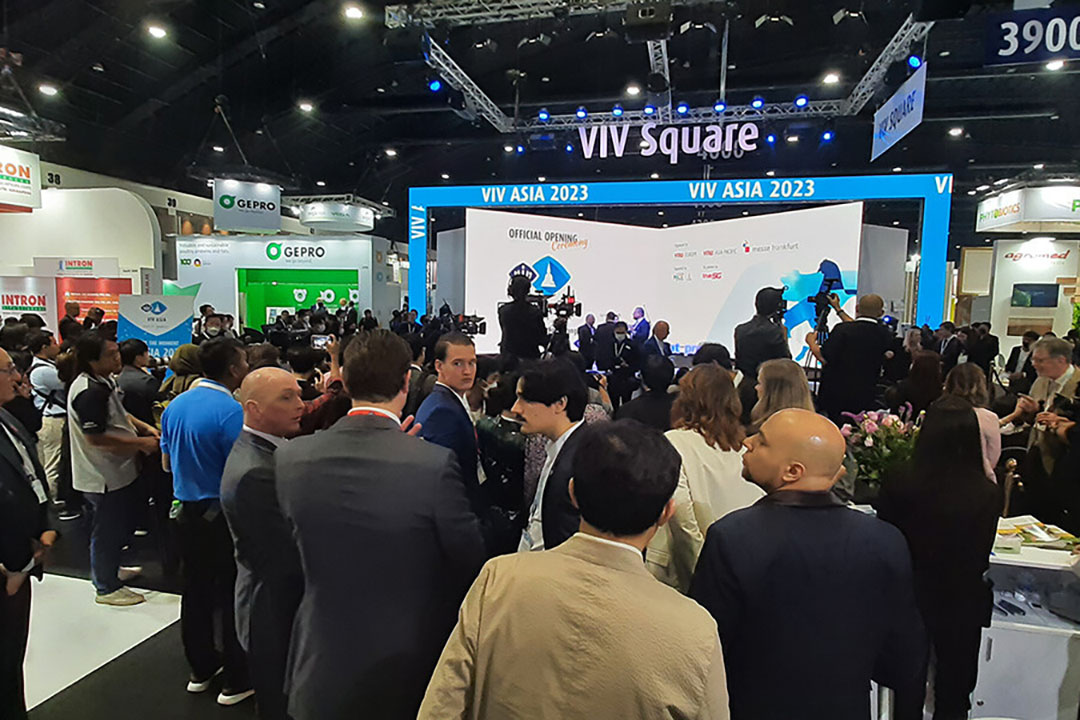 Altogther 1,186 exhibitors from 57 countries represented 5 continents, showcasing the latest developments in their respective sectors in the 3 Challenger halls at Thailand's venue Impact, in a collective of more than 31,544m2 exhibiting space.
Meat Pro Asia
VIV Asia coincided with Meat Pro Asia, the trade platform for processing and packaging in the meat industry. "It is always pleasing when a new trade fair is warmly received, and this was certainly the case with this first edition of Meat Pro Asia," added Richard Li, executive director, Messe Frankfurt. "More importantly, however, it was encouraging to see a high number of energetic business discussions taking place throughout the fairground. From the feedback we have received, it is clear that holding these 2 fairs concurently is popular among buyers and exhibitors alike – it consolidates so many resources together in one place."
Innovations
This year's innovations spanned a wide range of topics, including safe and effective farming automation tools, and medical and medicinal products. Innovation-related events included a regional seminar on Innovations in Good Farming led by by the Federation of Asian Veterinary Association, as well as a seminar presented by Tony Hunter of Future Cubed on new technologies for a future sustainable and equitable global food system.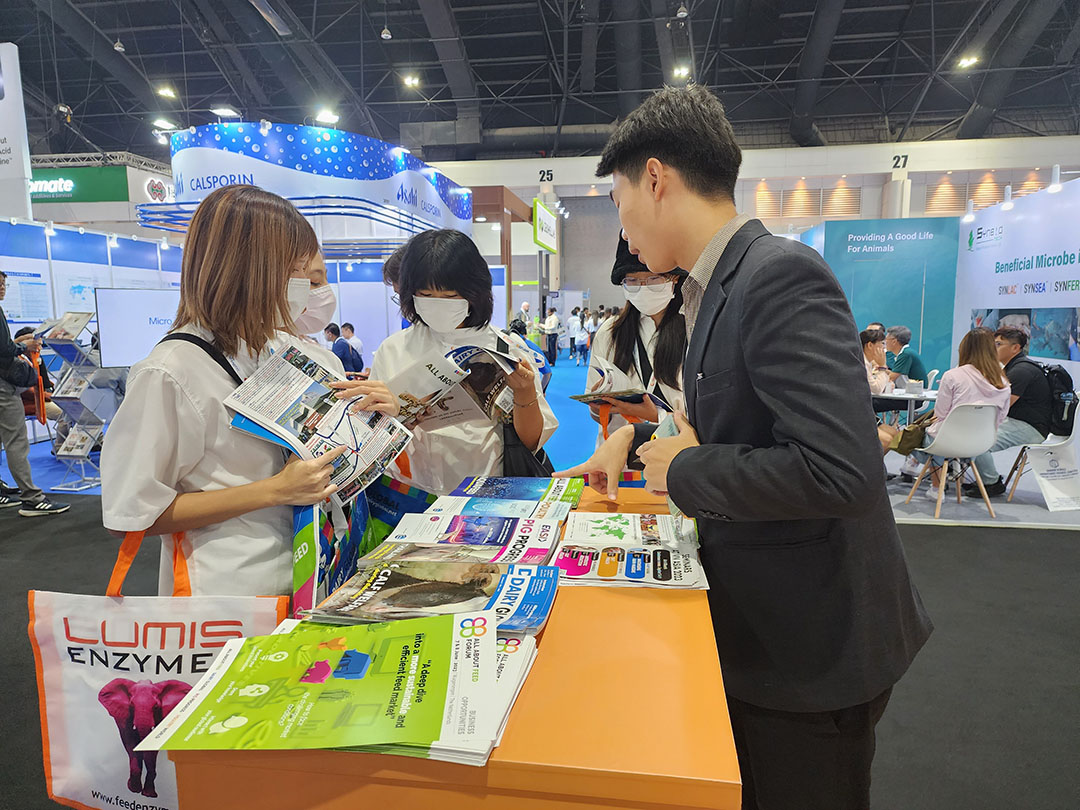 Seminars and stand Pig Progress
​Pig Progress did not only welcome many visitors at its stand at VIV Asia, but also hosted 2 successful seminars: one on Antibiotic Reduction and one on Gut Health. They are available to watch on demand below.
The other knowledge programmes were also a highlight at the event. With more than 120 sessions spread over 4 days, attendees could gain an all-round understanding on industry insights, technologies and best practices.
VIV Asia will return 12-14 March, 2025.