Footprint of entire male pigs in Europe
The issue of castrating male piglets has grown in importance in the last decade. Reasons to reconsider this practice include concerns relating to ethics and the welfare of the animals, the health of the pigs and even feed efficiency factors. In this article on page 6-8, another reason is under the spotlight: the environment.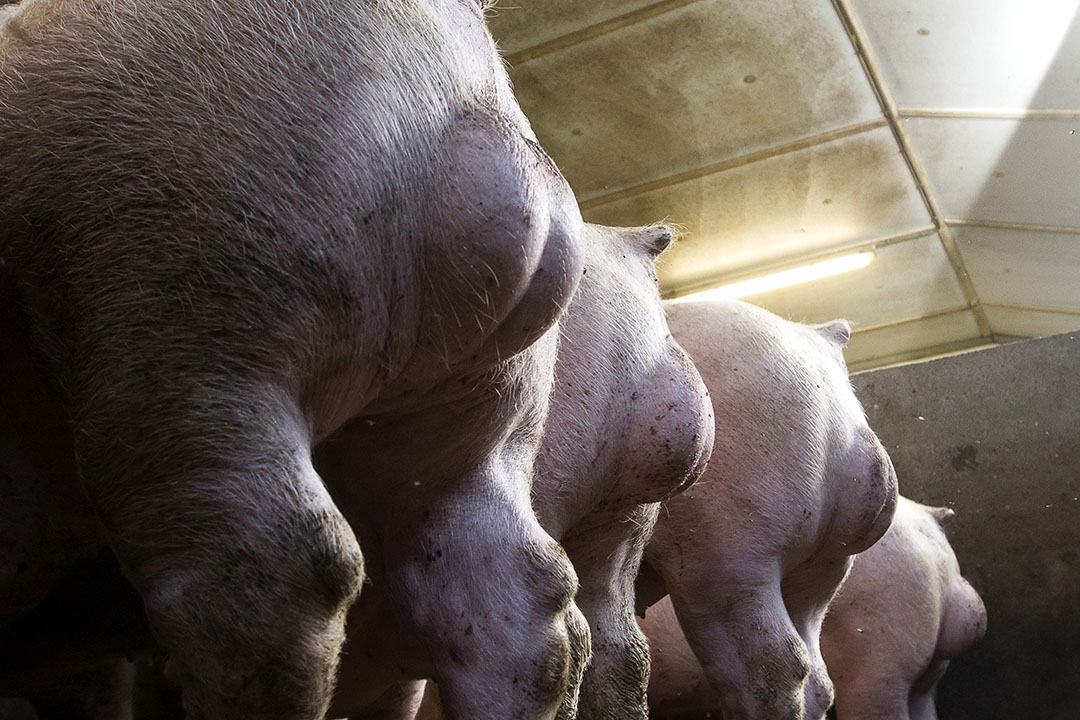 Column: Unlocking Mother Nature
Nutritionist Dr Casey Bradley highlights how the feed additives industry is moving away from just enhanced nutrition or digestibility and focussing increasingly on gut health. In this column on page 9, she focusses on performance values of single ingredients and asks if a combination product demonstrates an improvement over the single ingredient, and, importantly, if the added benefits are necessary.
Immunological castration is useful not only for male pigs
Immunological castration was introduced about 25 years ago as an alternative to physical castration, and the vaccine is currently approved for use in male pigs in 72 countries. In some parts of the world, the vaccine is also being used as an option for rearing market gilts up to heavier harvest weights, with improved animal welfare results, too. A closer look on pages 10-11.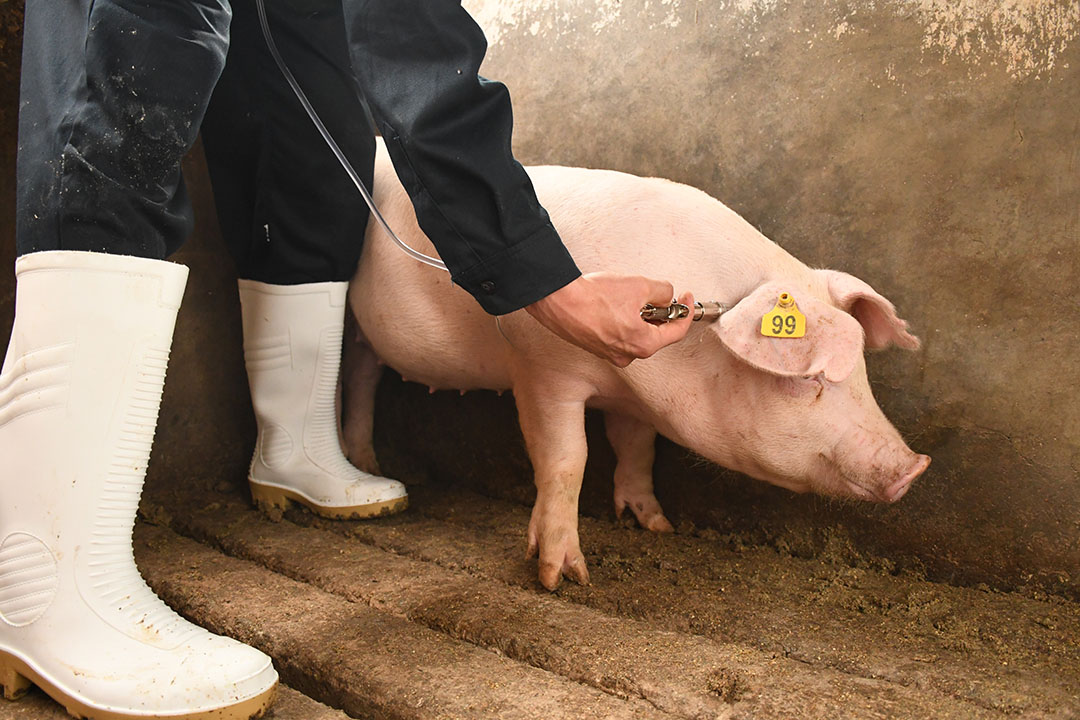 Sustainability in pigs debated in 4 hot topics
A 3-day event arranged by animal nutrition company DSM was held in Madrid, Spain, from 15-17 February. The event brought together 21 expert speakers and some 200 stakeholders from 40 countries to share their views and thoughts and discuss the pertinent topics of swine resilience and robustness, what decarbonisation means to swine production, global pig sector trends and outlook, and precision swine production. A review on pages 14-16.
Large Ukraine pig farm vows to rebuild after year of destruction
Pig Progress visits a huge pig production farm in Eastern Ukraine, which has suffered the loss of 63,000 pig and major destruction following the invasion of Russia. The region has now been freed from Russian troops, and while it is estimated to cost around €18 million to repair and restock, the farm has vowed to rebuild. Read the full farm visit article on pages 18-19.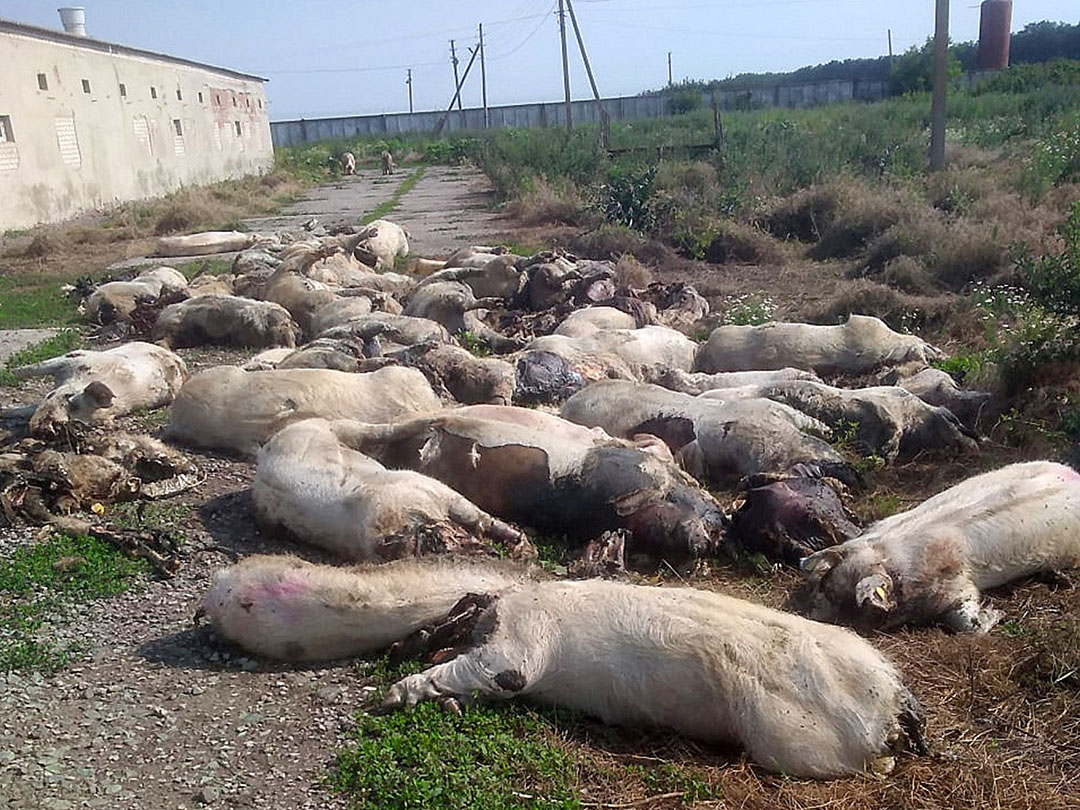 ASF virus: genetic variation and evolution
This article on pages 21-23 takes a closer look at what is known about the African Swine Fever virus and its genetic origin.
Live attenuated ASFv strains: what role can they play?
In this article on pages 24-25, live attenuated African Swine Fever virus strains are under the microscope. Such vaccines are said to be able to induce varying levels of protection ranging from 60% to 100% against challenge with virulent virus. How does that work in practice? What are the potential side effects or post-vaccination reactions?
Australia develops vaccines against Japanese encephalitis
Japanese encephalitis has claimed the lives of 5 people and thousands of pigs since it was detected in Australia earlier this year. While one vaccine is being developed at the University of Queensland and another at La Trobe in Melbourne, managing director of Apiam Animal Health, Dr Chris Richards, notes that because the virus spreads through mosquitoes, it needs to be treated as endemic. Pages 28-29.
Column: Piloting the future
Irene Camerlink, columnist and interdisciplinary researcher focusing on pig behaviour, welfare and production, talks about the importance of on-farm piloting of new ideas.