Acuity Genetics, primarily work with partners across North America. However, they are also committed to expanding our reach and influence globally. By doing so, they can provide top-quality support to all partners and customers, no matter where they are located.
With that, Acuity is proud to announce their strategic distribution partnership with Sichuan Ding Wang Jinzhu Technology Co., Ltd (Ding Wang). Ding Wang manages over 5,000 boars in multiple studs and distributes breeding to stock to swine producers across China. Our partnership with Ding Wang gives Chinese producers access to our superior genetics through an ongoing genetic supply of purebred boars and gilts. This partnership has already resulted in a successful shipment of purebred Yorkshire, Landrace, and Duroc pigs to China, with more to come.
Partnership with Ding Wang
The most recent shipment of 762 head departed from Chicago O'Hare to Guilin Liangjiang International Airport in China on April 16th, 2023. This shipment was made possible through the coordinating efforts of Clayton Agri-marketing and marked the first export through our partnership with Ding Wang. The shipment included pigs for distribution to several customers in China, providing access to our genetics and further strengthening our partnership with Ding Wang.
One of the key factors in our success as a global system is the personalised approach to customer service. We understand that every customer has unique needs and challenges, and we work closely with them to develop tailored solutions that meet their specific requirements. As part of our commitment to providing this top-quality support to our customers in China, we recently hosted a representative of Acuity China at one of our boar studs in Illinois. The representative received hands-on training in both boar stud and stud lab procedures, which will enable them to provide even better support to our partners in China, including Ding Wang.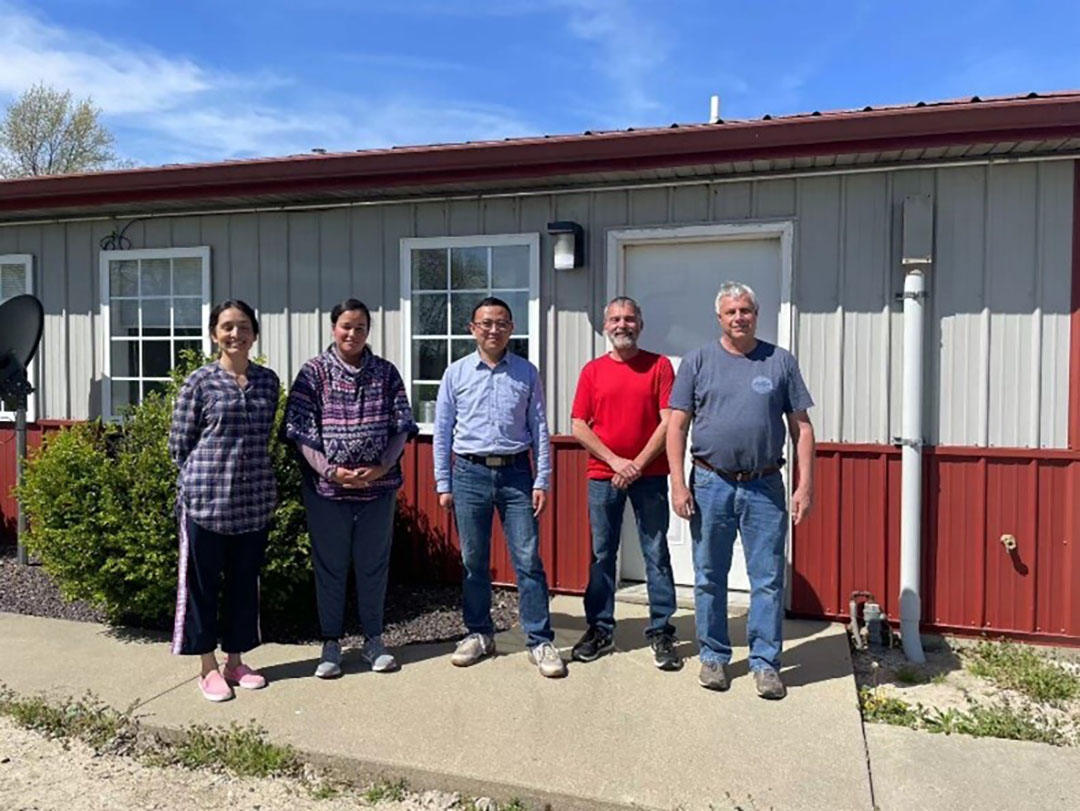 Top-quality genetics and expertise
As we continue to expand our global presence, we remain committed to upholding our core values of integrity, innovation, and excellence. We believe that these values, combined with our superior genetics, integrated approach to value, set us apart from our competitors and make us the ideal partner for swine producers globally. The technology platform that our parent company, STgenetics, provides, has been instrumental in our ability to expand our reach and support producers globally. STgenetics, a multi-species genetics company, fully supports our mission to provide superior genetics and personalised customer service to swine producers globally. We are proud to be part of such an innovative organisation and look forward to continuing our shared mission to contribute to an efficient, sustainable, and profitable swine industry.
We believe that our success as a company is closely tied to the success of our partners. By providing top-quality genetics and expertise, we hope to contribute to a more efficient, sustainable, and profitable swine industry in China and beyond.