Adoption is growing around the world of Canadian technology called Transport Genie, which makes sure temperature and humidity during livestock transport are kept within appropriate ranges. This adoption is coming none too soon.
According to the 'Business Benchmark on Farm Animal Welfare' report, the public perceives that not enough it being done to make meaningful improvements.
Transport Genie origins
Transport Genie (TG) was launched in 2018 by Canadian entrepreneurs Joel Sotomayor and Tim Nelson. It's a real-time environmental sensor technology platform for livestock trailers that enables transport managers and drivers of livestock trucks to monitor trailer environmental conditions, set up automated systems to adjust conditions when they approach a threshold, and to track data over time.
TG sensors currently monitor humidity and temperature but could in future also track things like CO2 level and acceleration/braking. When temperatures get too high, fans and misters can automatically be turned on to cool animals down.
Transport Genie trials
In 2018, a livestock trucking firm named Luckhart Transport in Ontario participated in TG trials. Co-owner Angie Luckhart said that the real-time aspect of the technology is very valuable, providing immediate insight into how quickly fans and misters can lower the temperatures on the trucks.
"We've made many updates, upgrading the core software and integrating it with one dashboard that can integrate with GPS navigation and fleet management systems," says Sotomayor. "We've also improved our sensor design and ensured our systems will work all over the world, no matter the electric current levels that are in use. We now have projects underway in Switzerland, Australia, Canada, Mexico and the Philippines."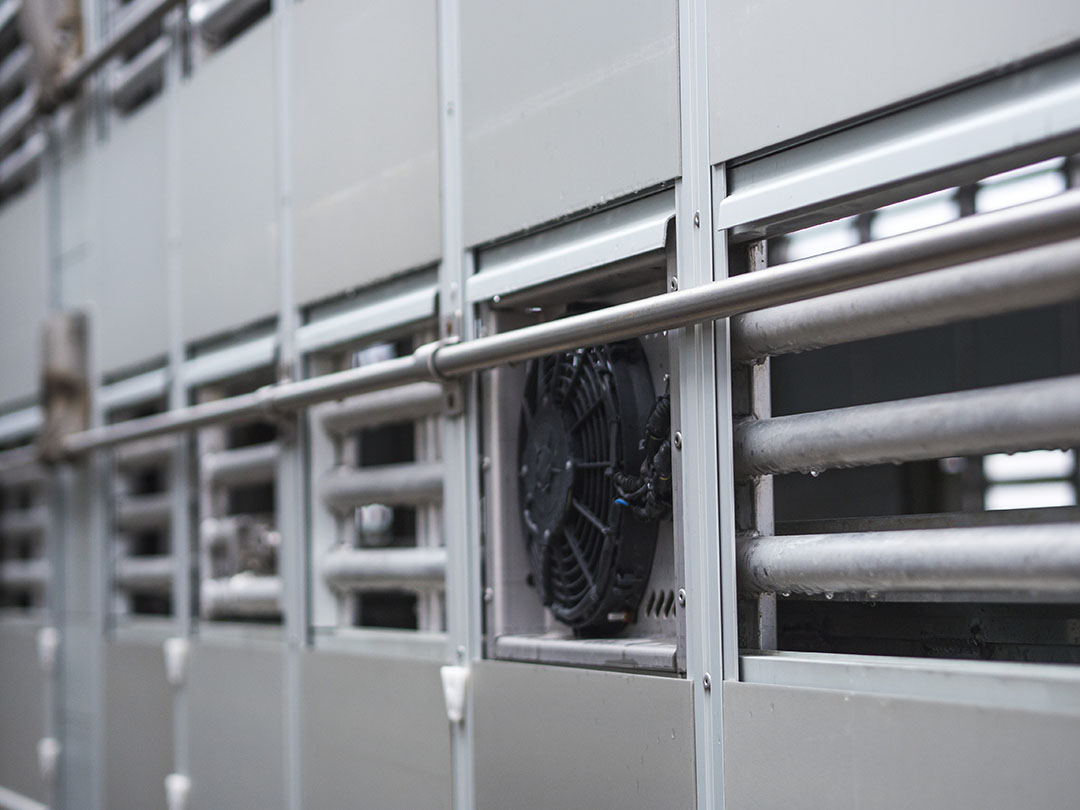 Livestock voyages by sea
Sotomayor notes that there is a lot of oceanic long-distance livestock transport, especially sheep and goats to and from Australia, and it's something that various livestock associations there want to improve on.
Excel Poultry Systems, an Australian poultry equipment and services company in Australia, already has a partnership with TG to enhance its improvements of welfare and traceability during the transport of birds.
Sotomayor is currently in Australia for the next few months discussing with various associations and a large telecoms firm company how satellites can be used with the TG sensor system to monitor and adjust conditions.
TG was recently selected by 'Startupbootcamp,' a global network of industry-focused accelerators, as part of its FoodTech Tasmania 2022 accelerator cohort.
"Tasmania is well-known for high quality live agriculture and aquaculture products, which it exports all around the world," says Anna Barlow, partner in Startupbootcamp's Food Innovation division. "With our livestock travelling long distances both within Australia and internationally, it is extremely important that we identify and partner with developers of new technologies such as TG, to ensure Australian livestock continue to arrive in perfect condition from both an animal welfare and biosecurity perspective."
Mexico is aware of the challenges ahead to increase its efficiency, implement technology to agribusiness and adopting and even creating best practices to the industry, to be considered as a truly global producer.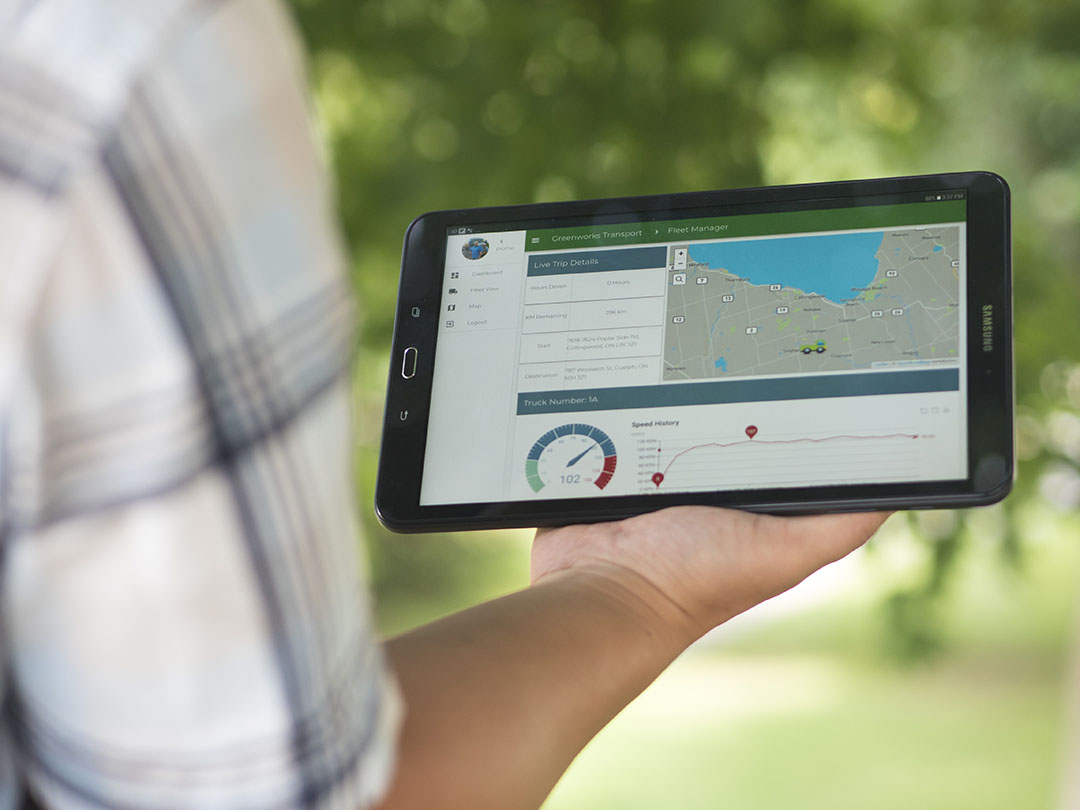 TG and Mexico's ambitions
Meanwhile, Mexico – the 12th largest food-exporting country – also wants to be a leader in animal welfare in transport and other aspects. "Mexico is aware of the challenges ahead to increase its efficiency, implement technology to agribusiness and adopting and even creating best practices to the industry, to be considered as a truly global producer," says José Antonio Peral Vallejo, CEO of Mexpansion, a new TG partner. "Among these best practices, we need to include another variable into the equation. The importance of animal care is crucial for the industry and consumers."
TG has come to Mexico with the support of the Canadian Embassy there, and was also part of a Trade Accelerator Program. "This is how the Mexpansion joins the project as a strategic partner for TG, being responsible to implement together the project in Mexico and Latin America, particularly for the beef, pork, and poultry businesses," says Peral Vallejo.
Full traceability
The TG-Mexpansion project is supporting companies and associations to manage a data ecosystem to provide full traceability of meat from farm to table. There will be ongoing analysis of the meat value chain, market indicators, consumer trends and global logistics monitoring. The system will facilitate compliance reporting for international exports, and much more.
"We are encouraging companies and associations in Mexico to create an international standard to be the first in the world to regulate the human-like standards for animal care and transportation," says Peral Vallejo. "We truly believe that it could be an achievable goal that will represent a specific and well determined action to really take care of the animals' health as a means to humanise animal life."
Mexico is participating in several forums to encourage the Sustainable Livestock Project, which contributes to the sustainability of the entire livestock value chain in Mexico, considering social, environmental and economic aspects. "The TG-Mexpansion partnership fits perfectly in this equation," says Peral Vallejo.
Other locations
In Canada, TG currently has orders from Ontario-based livestock trailer manufacturer Wallinga. Bellamere Transport in Quebec has been doing trials for poultry.
In Switzerland, Prodavi is working with TG to ensure its eggs and birds are delivered in the best possible condition. The Prodavi team will be able to see the temperature that chicks, pullets and eggs are being exposed to in summer and winter, and allow drivers to make immediate ventilation adjustments.
TG also had a partner in the Philippines called IP Cloudnet Solutions. "We will be using these sensors to help traceability requirements and to improve animal welfare initiatives that are becoming more important for not just consumers but also in the ability to provide high-quality products for exporting," says owner Simeon Sander G Dela Cruz III. "The trials planned for this fall will involve farms in many parts of the Philippines. We are also investigating the use of these sensors in aquaculture environments to make sure that the fish produce can be grown more sustainably and have higher quality."