Zinpro establishes North Asia sales division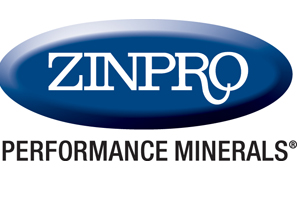 Zinpro Corporation, a leader in trace mineral nutrition, has recently established a new sales division: North Asia.
This geographical sector includes the countries of China, Japan, South Korea and Taiwan. Leading this new sales division is Dr. Sou Fei Chin, who recently joined the company as vice president of sales – North Asia. Dr. Chin is located at the company's global headquarters in Eden Prairie, Minn., and reports to Joseph Carrica, executive vice president – Global Sales and Marketing.
Dr. Chin earned a post-doctorate degree in animal nutrition from the University of Wisconsin in Madison, Wis. He earned a doctoral degree in animal nutrition and physiology from the University of Tennessee in Knoxville, Tenn. In addition, he earned a master's degree in animal nutrition from Mississippi State University in Starkville, Miss. He also earned a bachelor's degree in animal husbandry from National Taiwan University in Taipei, Taiwan. His animal nutrition industry experience spans more than 20 years and includes extensive experience in the Asia region. Throughout his career, he has held a variety of technical, sales, marketing and product development roles.
"We are pleased to have Dr. Chin join our team and look forward to the strong leadership and extensive industry expertise that he brings to this position," says Joseph Carrica, executive vice president – global sales and marketing, Zinpro Corporation.