Zimbabwe: Droughts prompt move from crops to pigs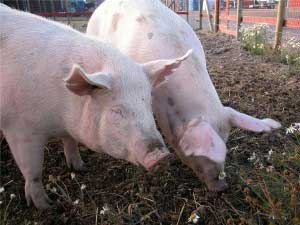 Several villagers in Gutu, in southern Zimbabwe, have diversified from crop production to pig farming following poor harvests over the past few years due to perennial droughts.
Pig farming has become a source of livelihood for some households in Mukaro, Chamisa, Munemo and Utsinda, among others. The size of the farms are small, usually 5-20 pigs, to minimise the cost of feeding.

The move to pigs became popular in the community after a few farmers succeeded in their projects, encouraging more farmers to take the plung.

Most of the villagers just keep the boar and sow, selling the piglets once they reach maturity and breeding again.

Piglets can get as much as US$30 each.

While most villagers sell the pigs to butcheries at Gutu business centre, others travel to as far as Masvingo town, where they fetch better prices.

A pig sells at an average of US$300.