Wegman's ham recalled due to plastic contamination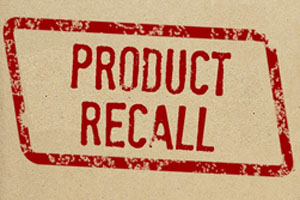 The recall of 5,897 pounds (2.67kg) of Wegman's organic deli ham was announced last week on the grounds that it could be contaminated with pieces of plastic.
The US Department of Agriculture's Food Safety and Inspection Service (FSIS) announced the recall last Friday (27th June) of:
"Wegman's Food You Feel Good About Organic Ham," Wegman's Private Label with pack lot numbers 14941309, 14941310 and 14941311.
This product bears "EST 9935" inside the USDA mark of inspection on the labels and was produced May 29, 2014. The product was shipped to Wegman's locations in Maryland, Massachusetts, New Jersey, New York, Pennsylvania and Virginia to be sliced at deli counters. The organic ham was sold between June 12 and June 25.
The problem was discovered by a Wegman's employee upon slicing the ham at the deli counter. The problem was traced to a piece of plastic that broke off from an interlocker belt at the manufacturing site of EG Emils & Sons, which produces the ham for Wegmans.
No reports have been received of injury associated with consumption of this product.