Waitrose campaign focuses on high-welfare pork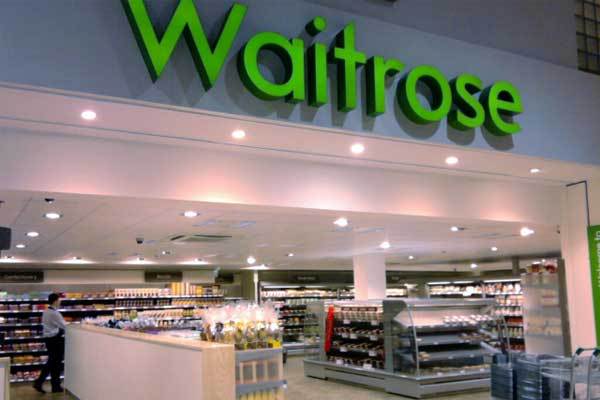 UK supermarket chain Waitrose has launched a new marketing campaign that will help inform consumers about the products that they are buying through a smartphone app, in a move highlighting Waitrose's commitment to higher pig welfare standards across its entire pork range.
The supermarket is introducing QR codes to its own-label pork, sausages, bacon and gammon products for the first time from 4 July. The QR codes will appear on product labels and on shelf-edge barkers, enabling consumers to scan the code into smartphones to gain an insight into the welfare conditions of pig farms and information about the farmers responsible for rearing them, as well as recipes and cooking tips.
It is the first time the retailer has used QR codes directly on products to give extra information but a spokesman told Meat Trades Journal that, depending on how the scheme goes and on the feedback from customers, Waitrose is looking at potentially rolling it out across other proteins and products in-store.
As the first prong of the high-welfare marketing campaign, Waitrose is airing a new TV advertising campaign, fronted by chef Heston Blumenthal, which will underline the message that all its fresh pork products come from pigs that are outdoor-bred, and reared in light and airy barns with fresh straw bedding. In the first instalment, aired last night (21 June), the chef will highlight that the retailer's commitment stretches across its entire range of fresh British pork, bacon and sausages, including the essential range, rather than just in its premium products.
Heather Jenkins, director of buying and agriculture strategy, said: "At Waitrose we believe that animals should be able to express their natural behaviour, and our new marketing campaign highlights the lengths we go to ensure that our pork is produced in the right way – even for everyday staples.
"In fact, 25% of all outdoor bred pigs in Britain end up on the shelves of our supermarkets, which is a huge proportion when you consider that our market share of the grocery industry is 4.6%. Our new campaign is designed to engage our customers through a variety of channels and inspire them with some interesting ideas for cooking one of the great British products.
The supermarket says it has a unique approach to pricing that takes into account farmers' costs, market prices and helps guarantee a fair return to all of its farmers and giving pig farmers sufficient confidence to remain in production and invest in their businesses.
Source: Meat info UK