VDL: New range of stainless steel mix weighers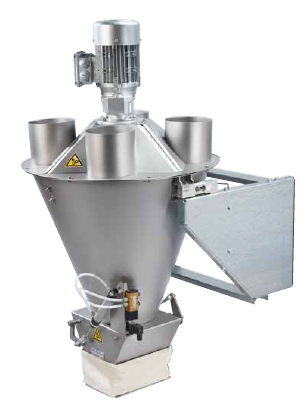 Dutch swine and poultry equipment manufacturer VDL Agrotech is showcasing its new range of mix weighers at VIV Asia in Bangkok, Thailand.
These VDL Mix Weighers can be used for weighing and mixing dry feed components  for computer-controlled feeding systems.

The mix weighers are modularly designed allowing a logic configuration for each specific situation. The weighers have a net content of 80 litre or 180 litre, whilst mixing capacity is fully utilised using the ascending cover.

80/180 litre models
The 80 litre model is suitable for feeding small feed portions, e.g. on breeder sites with farrowing rooms. The 180 litre model is used for larger feed portions and in situations where high feed distribution capacity is needed, e.g. on finishing sites.

Advantages include:
•    Cone shape with vertical mixing auger for fast, stable and accurate weighing.
•    Double discharge valve for fast and residue less dosing
•    Standard 4 large inlet tubes diameter 150 mm, suitable for connection to high capacity supply augers
•    Stainless steel cover consisting of 4 parts, allowing easy opening for inspection and maintenance

The company can be found in Hall 101, booth S040.