USMEF: Red meat exports hit 2013 highs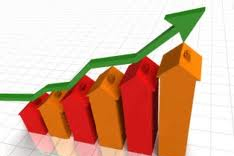 Exports of US beef and pork enjoyed their best month of the year in June, rising both in volume and value over 2012 levels, while lamb exports continued their steady increase, according to statistics released by USDA and compiled by the US Meat Export Federation (USMEF).
Pork exports in June increased 2.4% in volume to 169,098 metric tons while edging a fraction higher in value to $469.7 million. Beef exports fared even better, rising 8% in volume to 101,720 metric tons and 21% in value to $562.3 million.

"There is no question that challenges persist, such as the continued closure of the Russian market, but we are seeing positive signs from key markets, including Japan and Mexico, that are vital trading partners for our industry," said Philip Seng, USMEF president and CEO.

Another positive growth metric in June was the per-head export value recorded for both beef and pork. Beef export value was a record $260.21 per head of fed slaughter, a $56.31 increase over June of 2012. For pork, the per-head export value was $57.27 in June versus $54.78 last year.

Pork exports to Mexico increased 20% in June, pushing the first-half total nearly even with last year's record pace. Other top pork export growth markets in June (by volume) were Japan (+4%), China/Hong Kong (+15%), Central/South America (+54%; mainly to Colombia, Honduras and Chile), the ASEAN (+26%; mainly to the Philippines), Caribbean (+36%; mainly to the Dominican Republic) and Taiwan (+67%).

"The rebound in Mexico is particularly gratifying," said Seng. "An abundance of domestic pork in Mexico affected demand in the first quarter and the Russia closure had a negative impact on the prices paid for hams and other cuts sold to processors in Mexico. But we are focusing on this market with a pork imaging campaign that is getting positive reviews from importers and consumers alike."

Strong buying from Mexico likely helped propel heavy hams to over 90 cents per pound by early June, a 22% increase compared to last year's prices. But access to Russia will become increasingly critical as we move into seasonally larger pork production.

Pork exports for the first half of 2013 are down 7% in volume and value to 1.05 million metric tons valued at $2.94 billion. Total pork exports (muscle cuts plus variety meat) accounted for 28% of total US pork production in June versus 26% last year. For the year they equate to 26% of production versus 28% in 2012.