USMEF Executive Committee takes sector representatives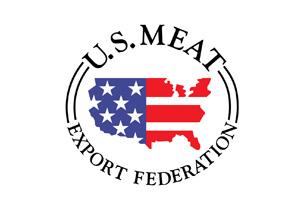 Three new sector representatives have been elected to the US Meat Export Federation (USMEF) executive committee for three-year terms – one each from the beef/veal producing and feeding sector, the packing/processing sector and the purveying/trading sector.
The three new additions to the executive committee are:

• Mark Boyd, director of export sales for Porky Products, will represent the purveying/trading sector
• Mark Gustafson, vice president of international sales for JBS USA, will represent the packing/processing sector
• Kevin Kester, a fifth-generation rancher from Parkfield, Calif., will represent the beef/veal producing and feeding sector

Five at-large seats and one advisory seat on the executive committee remain to be filled by USMEF Chairman Steve Isaf.

"USMEF is fortunate to have so many outstanding candidates willing to serve, and these three new sector representatives bring a wealth of knowledge and experience to the executive committee," said USMEF President and CEO Philip Seng.

The USMEF executive committee consists of 21 members representing nine industry sectors: beef/veal producing and feeding, pork producing and feeding, lamb producing and feeding, packing and processing, purveying and trading, oilseeds producing, feedgrains producing, farm organizations, and supply and service organizations.