US pork exports to Russia increase by 30%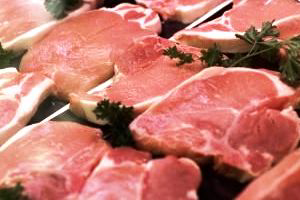 Russia's demand for US meat is very strong, with pork exports to the country increasing by 30% compared to the level of the same period in 2011, this is due to Russia joining the World Trade Organization (WTO), said Thad Lively, USMEF senior president for trade access.
According to official data reported by the Russian federal static Service (Rosstat) pork exports for the first nine month of 2012 were 30% higher than a year ago in volume and up 22% in value standing in total at the level of US$183 million.

Russia has invested heavily in its pork industry, with the objective of reaching self-sufficiency in pork production in the near future. But Lively noted that controlling African Swine Fever (ASF) is one of many challenges making this an elusive goal. In particular only this year the Russian authorities was forced to slaughter more than 500,000 pigs in several regions, and obviously will be forced to slaughter more as the Russian government expects that it will only completely lower the ASF threat by 2017.

Lively said that Russia made significant market access concessions for US pork as part of its negotiations to join the World Trade Organization, including a larger tariff rate quota for beef muscle cuts and reduced duty rates for pork imports. But he says WTO membership has not eliminated all barriers facing US meat as it enters Russia, so significant work continues on approval of processing plants, consistent application of veterinary standards and other key issues.