US pork exports dropped in May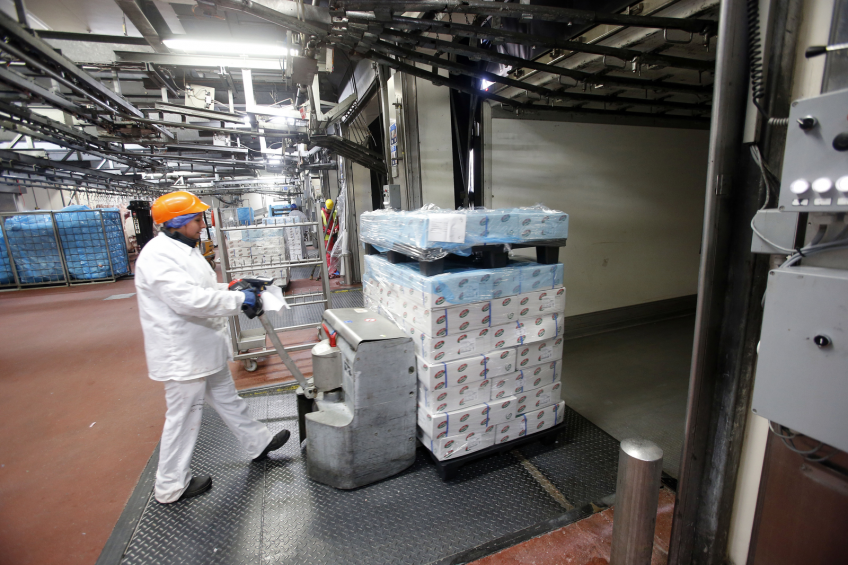 US pork exports in May fell below year-ago levels in both volume and value, according to the US Meat Export Federation. Pork exports totaled 184,865 mt in May, down 2% from a year ago, while value dropped 18% to $489.2 million.
Through the first five months of 2015, pork exports were down 6% in volume (910,967 mt) and 15% in value ($2.42 billion) from the same period last year. January-May pork exports equated to 25% of total production and 21% for muscle cuts only – down from 28% and 23%, respectively, a year ago. Pork export value per head slaughtered averaged $51.39, down 19% from the first five months of 2014.
Pork exports slip to mainstay destinations Japan, Mexico
After a relatively strong performance in April, pork exports to Japan and Mexico took a step back in May. Export volume to Japan dipped 9% from a year ago to 39,340 mt, while value was down 18% to $152.9 million. Through the first five months of the year, exports to Japan were down 11% in volume (189,188 mt) and 18% in value ($705.2 million).
May exports to Mexico were the lowest in 19 months at 53,186 mt, down 6% from a year ago. Export value fell by nearly one-third to $95.1 million. For January through May, exports to Mexico remained 5% ahead of last year's pace in volume (291,184 mt) but were down 17% in value ($508.7 million), reflecting the decline in pork prices from last year's record levels.
Other January-May results for US pork included:
Exports to Korea cooled slightly in May but remain on a very strong pace, with volume up 38% to 95,686 mt and value up 37% to $285.1 million. Pork demand also took a short-term hit due to MERS, but should be strong in coming months as domestic production is taking longer than expected to recover from the impact of recent outbreaks of PEDV and FMD. Korea's domestic pork carcass prices edged slightly lower June but still averaged $2.40 per pound – among the highest in the world.
Growth to Honduras and Guatemala offset smaller volumes to Colombia, resulting in steady volume to Central/South America (51,257 mt). Export value was down 3% to $132.8 million. The outlook for this region looks positive as exports to Colombia gained momentum in May and shipments to Honduras and Guatemala have surged even higher in recent weeks.
Limited access to China, which only a small number of US pork plants are eligible to serve, continues to dampen exports to the China/Hong Kong region – a critical destination for selected pork and pork variety meat items, especially with China's hog prices hitting multi-year highs. Export volume was down 21% from a year ago to 130,525 mt and value fell 26% to $273.6 million. The European Union is dominating the region's imported pork market, accounting for nearly 70% of pork entering China/Hong Kong.
Exports to the ASEAN region were down sharply, falling 51% in volume (16,200 mt) and 58% in value ($35.5 million) on lower shipments to the Philippines and Singapore.
"The tremendous influx of lower-priced European pork has reshaped the competitive landscape in Asia," Philip Seng, USMEF president and CEO noted. "The European industry has aggressively targeted Japan and China, successfully capturing market share. But we're also seeing a significant impact in smaller markets such as the Philippines, Taiwan, Singapore and Australia, and Korea continues to be a strong destination for European pork. While this surge was prompted by the closure of the Russian market, this is not a short-term phenomenon. There has been a significant transition in global pork trade patterns and we expect it to have a lasting impact."
Russia included pork from the EU, US and Canada in trade embargo
Russia was traditionally the largest destination for EU pork, but suspended imports in January 2014 due to African swine fever. Russia also included pork from the EU, US and Canada in the trade embargo imposed last year as a result of the ongoing conflict in Ukraine. Russia recently announced that it would extend this embargo through June 2016, meaning that large supplies of European pork will continue to flow to other markets. The weakened euro – currently down about 22% year-over-year versus the US dollar – has also bolstered the competitiveness of EU pork.