US pork council scorn animal rights video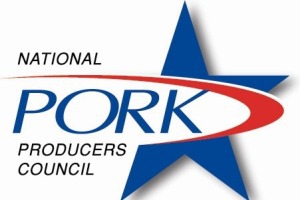 The US National Pork Producers Council (NPPC) has released a statement denouncing the tactics of animal rights activists, while more companies are bowing to pressure and joining the sow gestation crate ban.
The NPPC said:
"Providing humane and compassionate care for their pigs at every stage of life is one of the ethical principles followed by America's family hog farmers, who know better than anyone what's best for their animals.
"The undercover video from a Minnesota hog farm released today is from an animal rights group that group, along with the Humane Society of the United States, has as a goal ending food-animal production in this country. Both groups repeatedly have grossly misrepresented what is shown in such videos and not told the truth about how farmers raise and care for their animals.
"Such groups have used videos, including the one today, in an attempt to link alleged abuse to the use of gestation stalls for sows. Such housing systems, which allow hog farmers to provide the best care to sows, have nothing to do with abuse.
"The video released today does not show abuse of animals. An independent panel comprised of animal-care experts who reviewed the video agreed, concluding that "there were no signs of animal cruelty, abuse or neglect. The sows were clean, free of lesions, calm and in good condition."
Gestation crate ban
Costco Wholesale, Sears Holding Kmart, and TrustHouse have joined the growing list of retailers and restaurants in asking suppliers to phase out tight confinement pens for pregnant sows known as gestation stalls.
The Humane Society of the United States (HSUS) is continuing to pressure companies to join the ban. The HSUS has recently filed a complaint with the US Securities Exchange Commission (SEC) against Tyson Foods, asserting that Tyson Foods made 'deceptive public statements related to animal well-being'.