US pork council objects to re-opening of trade talks with Taiwan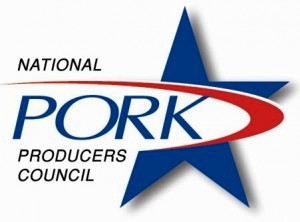 The National Pork Producers Council (NPPC) has sent a letter to the Obama administration objecting to the re-opening of the TIFA (Trade and Investment Framework Agreement) negotiations with Taiwan.
Taiwan maintains an import ban on meat from animals fed with the leaning feed additive ractopamine. The feed additive is also banned domestically.
The Taiwanese parliament recently voted to ease restrictions on US beef imports from cattle produced with ractopamine but left the ban in place on pork produced with the same product.
Ractopamine is a dietary additive that improves the feed efficiency, growth rate and lean carcass percentage of live hogs and cattle. It has been approved by the US Food and Drug Administration (FDA) and by food-safety agencies in 24 countries. Ractopamine use is banned in China and in the European Union.
Earlier this month, the UN's Codex Alimentarius, which sets international standards for food products, approved a maximum residue limit (MRL) for ractopamine, which US pork meets.
NPPC has asked US secretary of AgricultureTom Vilsack to make clear to Taiwan that lifting the ractopamine ban for beef only will not prompt the United States to re-open TIFA talks with Taiwan. TIFA provides a framework for expanding trade and resolving trade disputes between countries.
The pork organization also urged the US officials to "up the ante" on Taiwan by indicating that the United States will not support the Asian nation's entry into negotiations on the Trans-Pacific Partnership (TPP), a regional trade pact, until it drops its ractopamine ban on pork imports.
If Taiwan were to lift the ractopamine ban on pork imports, US pork exports to that country would increase to US$417 million within 10 years, according to Iowa State University economist Dermot Hayes. Just US$53.8 million of US pork was shipped to Taiwan in 2011.
Source: NPPC