US meat exports close 2013 on a mixed note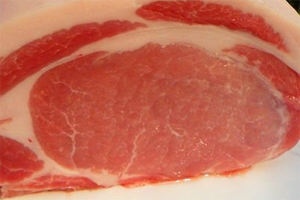 Exports of US beef, pork and lamb closed 2013 on a mixed note. Beef exports eclipsed the $6 billion mark for the first time, setting a new annual value record. At the same time, pork exports declined below 2012's record highs while lamb sales rose in value on lower volumes according to statistics released by the USDA and compiled by the US Meat Export Federation (USMEF).
Pork exports exceeded $6 billion for the third consecutive year, but declined 5 percent in volume and 4 percent in value behind 2012's record pace, finishing at 2.14 million mt valued at $6.05 billion. Mexico, Central/South America and the ASEAN region posted strong results in December to bring the month's totals up slightly from year-ago levels.

"2013 presented a new set of challenges," said USMEF president and CEO Philip Seng. "Last year, the closure of the Russian market to US red meat products and our continued absence from the dynamic beef market in the People's Republic of China stand out. And there were challenges in other markets, ranging from Indonesia to Saudi Arabia. The industry is focused on these challenges and USMEF is targeting the markets where we have the best chance of succeeding and creating a positive return for American producers and exporters."

Pork notes
Strong international competition in the highest value pork export market – Japan – helped drive down US pork sales there for the year by 7 percent in volume and 5 percent in value (424,858 mt valued at $1.89 billion). This is the second consecutive year of lower volumes, with declines totaling 68,455 metric tons (14 percent) since 2011. The lost volume to Japan alone is roughly equal to New Zealand's total pork consumption.

"There is no question that Japan is the No. 1 target for every pork exporting nation," said Seng. "While the US has enjoyed a dominant share of the pork import market there in recent years, our competitors are working tirelessly to increase their visibility and market share."

Mexico set a new monthly record for December with 64,818 mt of U.S. pork (up 28 percent) purchased for $133.3 million (up 34 percent). For the year, Mexico remained the top export market in volume (625,475 mt, up 4 percent) while export value to Mexico ($1.22 billion, up 8 percent) trailed only Japan. Mexico registered new record high imports for the second consecutive year.

Central/South American continued its upward trend, setting new sales records paced by strong growth in sales to Colombia, Chile and Honduras. The region closed the year up 34 percent in both volume and value at 121,413 mt valued at $305.7 million.

The ASEAN region broke its 2010 record for US pork purchases, reaching 69,667 mt (up 39 percent) valued at $162.5 million (up 33 percent), driven by strong performances in the Philippines and Singapore.
For the month of December alone, export volumes to South Korea (12,902 mt) and Australia/New Zealand (6,552 mt) were the highest of the year, showing positive momentum going into 2014.

For the year, pork export value averaged $53.95 per head – down about 3 percent from 2012. Exports accounted for 26 percent of total pork and variety meat production (22 percent for just muscle cuts). These ratios were similar to 2012.
For info on beef and lamb, visit USMEF.