US humane society files lawsuit against USDA secretary Vilsack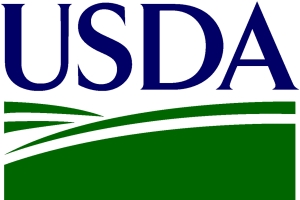 The Humane Society of the United States (HSUS) has filed a lawsuit against USDA secretary Tom Vilsack, on account of payments made by the National Pork Producers Council (NPPC) to the National Pork Board (NPB). The payments were made for the advertising slogan, "Pork: The Other White Meat".
The National Pork Board purchased the slogan, which was developed by the NPPC, in 2006, paying $60 million for 20 years. Pig farmers make mandatory payments over to the NPB under the pork checkoff programme. HSUS is claiming that the deal means that NPB funds are diverted into industry lobbying efforts that the farmers do not support.
The lawsuit was filed against USDA secretary Vilsack because the USDA, working under the Pork Act, administers via the USDA's agricultural marketing service all funding allocations, including the pork checkoff programme.
The NPPC react, HSUS lawsuit just latest bullying tactic
NPPC CEO Neil Dierks, in a statement, has said that the lawsuit has no merit, and is just the latest move by a n organisation that raises funds by preying on domestic pet owners, and then using those funds t attack legitimate farmers and meat producers.
"NPPC is reviewing the HSUS complaint, but it appears there is no legal merit to this claim, and it is another desperate attempt by the radical activist group to severely curtail animal agriculture and take away consumer food choices. What does merit concern, however, is the fact that HSUS preys on the emotions of domestic pet owners with deceptive advertising and fundraising. It raises money on images of abused puppies without homes, yet virtually none of those funds go to local shelters. Instead those dollars go toward multimillion dollar campaigns to attack family farmers and American meat production.
"This also is the latest bullying tactic by HSUS in its efforts to force NPPC to abandon its position on allowing farmers to choose production practices that are best for the welfare of their animals. Over the past few months, HSUS has threatened NPPC with a Federal Trade Commission complaint; filed notice of its intent to sue a number of hog operations over alleged emissions reporting violations; and charged that NPPC was responsible for the deaths of hogs in barn fires because the organization asked to give input on national fire standards for agricultural facilities. All of the allegations lack merit."
Hillshire Brands and ConAgra seeks alternative for gestation housing
Hillshire Brands and ConAgra have announced that they will be joining the sow gestation crate ban. The companies are working with their suppliers and industry to find alternatives to gestation housing, and intend to have phased out the use of the sow gestation crates in ten years time. The company intends to implement a plan by the end of 2022.
Related websites