US: Firm recalls pork mini buns, formulated with fish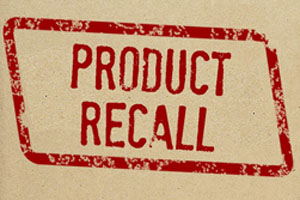 Wei-Chuan USA, Inc., a Bell Gardens, Calif., establishment, is recalling approximately 332 pounds of Pork Mini Buns Crab Meat Added due to misbranding and undeclared allergens, the US Department of Agriculture's Food Safety and Inspection Service (FSIS) announced.
The products were formulated with fish, shellfish and egg, known allergens. However, the product was released with a label for Pork Mini Buns which does not declare fish, shellfish or egg.

The products subject to recall bear the label: [View Label (PDF)]

•    20-oz. bags of "Pork Mini Buns"

The products were produced June 3, 2014 and have the product code "DF03A" printed on the bag.  The products bear the establishment number "Est. 9034" inside the USDA mark of inspection. The products were sold to retail establishments in California.

The problem was discovered by the one of the company's own distribution centers, which notified the company. After investigation it was determined that the wrong film was put into the labeling machine for some of the products produced that day.

FSIS and the company have received no reports of adverse reactions due to consumption of these products. Anyone concerned about a reaction should contact a healthcare provider.
CLASS I RECALL
HEALTH RISK HIGH