US breeding swine exports to China hits record high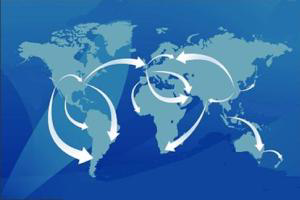 A concerted effort by US swine exporters, the Animal and Plant Health Inspection Service (APHIS), and Agricultural Trade Offices (ATOs) in China helped to open China to exports of breeding swine, and build record trade that hit $19.8 million in 2013.
Beginning in 2010, ATO/Beijing was approached by US swine exporters regarding the potential for exports, which had been cut off due to quarantine concerns . ATO contacted the APHIS office in Beijing, which worked out a potential solution to the problem. ATO and worked closely with APHIS to ensure that the market access process stayed on track, and an agreement that was acceptable to both sides was worked out.
Once market access was opened, ATO launched an effort with the US Livestock Genetics Exporters and the Swine Registry to organise seminars demonstrating the advantages of US swine genetics. ATO also worked directly with US exporters such as Whiteshire Hamroc and Waldo Farms, on their own industry events in China.
ATO further worked with industry and the Agricultural Affairs Office when a change in import requirements threatened to shut the market down in early 2013. Early alerts had a role in preventing an interruption to trade, and ATO/Beijing, along with other China ATOs, has monitored this dormant issue since.
Since 2010, live breeding swine exports to China have increased from $1.2 million to $17 million in 2012, then again to nearly $20 million in 2013.