UK's biggest pig farm to house 30,000 pigs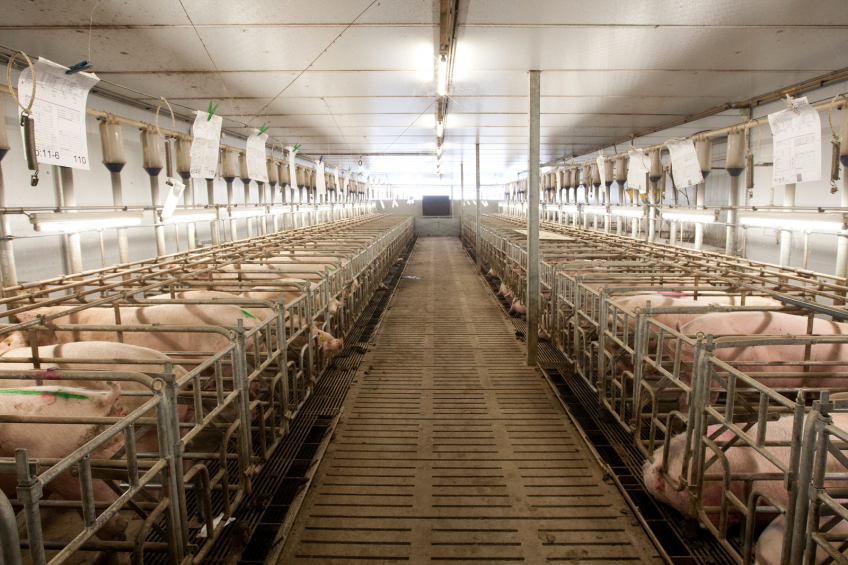 Plans have been submitted to build what could be the UK's biggest pig farm, potentially housing 30,000 animals.
The owners of Halls Pig Farm on the Old Carrick Road in Newtownabbey, Co Antrim, have submitted an application to develop the new site with its own anaerobic digester. The site is 14ha in total, with 10ha to be taken up by pig buildings (3.6ha), a mill, an anaerobic digester, a covered slurry lagoon and a water lagoon. However, the plans have been met with objection from local residents who are concerned about the smell and potential flooding issues from the large amount of waste generated.
The owners say their existing pig farm, which is just a few miles away, is outdated and needs extensive renovations, but they have no room to expand. Farmer Derek Hall said: "We have been working on these proposals for more than four years and have carried out extensive research into the latest technology designed to negate any issue with odour, noise, the environment and the welfare of animals."
One of the highest-welfare units in Europe
The owners stated on their website: "Our existing farm is on the Old Carrick Road in Monkstown. The buildings are old, and we do not have the space to renovate the existing site and remain in business. "Our aim is to develop a new site on the Reahill Road, off the Carntall Road, in Newtownabbey. This new proposed farm will be state-of-the-art, providing improvements both for the animals and for our environment. "If the new farm is approved, we then plan to renovate the existing site to provide better welfare for our animals and reduce the number of pigs housed here by 85%, which will significantly reduce odour, and will allow us to renovate so we can continue to improve the welfare of our pigs. The welfare of our animals is of the utmost importance to us. We believe in improving the welfare of our animals. This site will be one of the highest-welfare units in Europe."
Anaerobic digester
Addressing residents' concerns about odour, the owners say a planned anaerobic digester will take the smell out of the slurry/manure by removing the gases, which will be converted into renewable energy. They also plan to remove waste regularly from the buildings by a scraper system built underneath the house. A covered digestate lagoon will hold the treated slurry from the anaerobic digester. This will be a sealed unit with a cover, which will help prevent any remaining smell spreading and stop rainwater causing it to overflow.
Large volumes of waste
As a further measure to prevent the risk of overflowing, the lagoon will never be filled to capacity, say the proposers. However, more than 230 people have written to Antrim and Newtownabbey Borough Council to object to the plans. One local resident is concerned about the large volumes of waste that would to be stored in the lagoon and about flooding. He said: "This development will be capable of holding three million gallons of fluid at any one time. "But where does that all go? This road is on a hill, and it already floods with the rains."
Source: Farmers Weekly