Ukrainian pork likely to disappear from Russian market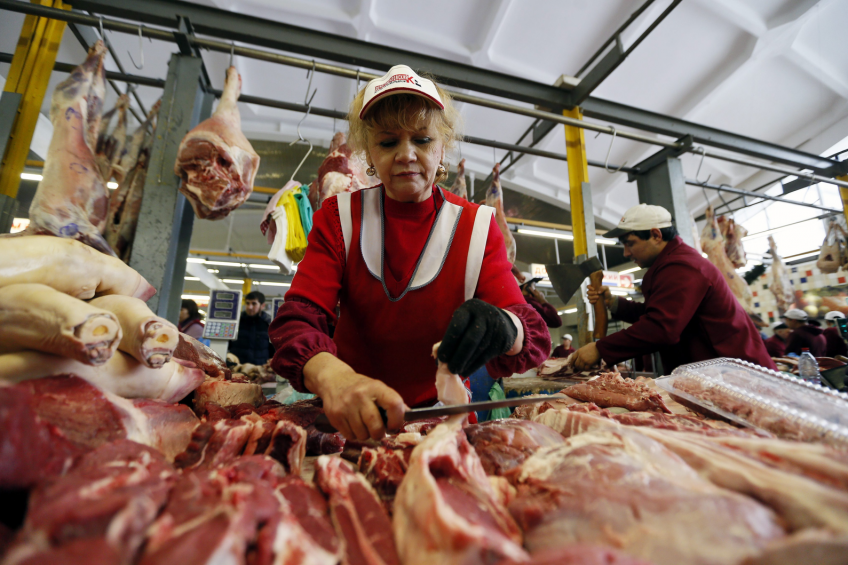 The imminent free trade agreement (FTA) between Ukraine and the European Union (EU) will likely lead to Russia closing its borders for pork from Ukraine.
Not only is Russia to fully ban import of pork, this will also apply to other meat products from Ukraine as soon as the country will enter a Free Trade Zone with the EU. It is scheduled for January 1, 2016.
Pork from Brazil, Chile or China
As an alternative, Russian supermarket shelves will soon be filled with, amongst other products, bacon from Brazil, Chile or China. That promise was recently made by Alexei Tkachev, the Russian minister of agriculture.
Tkachev was quoted to say, "Speaking about the situation in general, I want to remind you that last year, after introduction of counter measures [food embargo] we could replace supplies [of pork] from some countries with supplies from Latin America and Asia."
Ukraine does not directly supply bacon
Tkachev said that Ukraine does not directly supply bacon; Ukraine is said to export fresh-frozen pork, which accounts for 4% of the total supplies to Russian market. This volume can be replaced by both domestic producers and exporters from other countries, such as Brazil, China and Chile, he said.
During the first half of 2015 Ukraine increased its pork exports to Russia nearly seven times to 17,000 tonnes compared to the same period in 2014. Russia currently accounts for almost 90% of Ukraine's pork export supplies.
African Swine Fever outbreaks
The ongoing African Swine Fever (ASF) outbreaks are also named as a cause for closing the Russian borders for pork from Ukraine.