Ukraine will increase pork production by 25%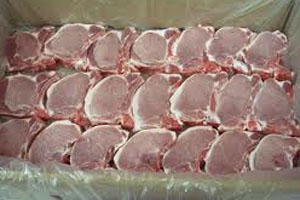 Pork production in Ukraine in 2020 will amount to 1 million tonnes, predicts the Association of Pig Producers of Ukraine.
"According to our forecasts, by 2020 the volume of domestic pork production will reach one million tonnes. Thus, we will almost completely meet our needs in the consumption of pork,"  said the president of the Association Arthur Losa at the 5th International Congress on "Profitable Pig Farming" in Kiev on Tuesday, May 21.

Based on the data of the Ministry of Agrarian Policy and Food of Ukraine, he also reported that the production of pork in the country last year amounted to 736 thousand tonnes.

According to Loza the growth of pork production in the first place will be provided by agricultural enterprises and not private farms.
He also estimated that to reach the goal by 2020, the business and the state will have to invest about EUR1.8 billion in pork farming until 2020, or EUR250-270 million annually.

In particular these funds, according to the association, should be directed to the purchasing of pigs of highly productive breads from abroad.

As it has been recently reported with reference to the State Statistics Service, as of 1 May 2013 the number of pigs in the farms of Ukraine rose by 4% compared to the same date in 2012.