Ukraine on the verge of banning pork from Brazil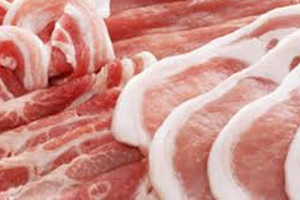 Ukraine sent a letter to the Veterinary Service of Brazil, demanding not to ship pork containing ractopamine, reported First Deputy Minister of Agrarian Policy and Food of Ukraine, Ivan Bisyuk, at a meeting with the Head of Russian veterinary watchdog Rosselkhoznadzor, Sergey Dankvert.
Currently Brazil is the largest supplier of pork to Ukraine with 170,000 tonnes of exported production in 2012.
At the same time the head of  Rosselkhoznadzor advised Ukraine to introduce the same restrictions on the import of pork from the United States.
"At the meeting it has been noted that the existing danger after the temporary restriction on the supply of American meat products to Russia, foreign producers may try to ship meat contaminated with ractopamine from the US to Ukraine,"  said an official statement.
Rosselkhoznadzor has said that in this situation, to ensure consumer safety, only one option remains – the introduction of temporary restrictions on imports from the US.
Ukraine has not yet made a decision on this issue, but experts pointed out that the introduction of restrictions on pork with ractopamine is very likely. At the meeting Bisyuk and Dankvert also agreed that Russia and Ukraine will jointly control the quality of supply of pork from Brazil.
"Sergei Dankvert and Ivan Bisyuk agreed on the appropriate coordination of activities and methodology during the inspections of Brazilian pork production companies," said the statement.
Rosselkhoznadzor also added that after new restrictions, pork producers from the US may try to redirect import flows to the CIS, particularly in Ukraine, and could re-export such products to Russia.