UK pig production higher but exports plunge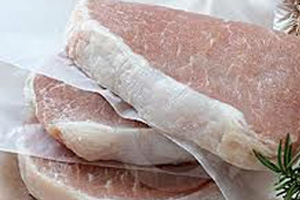 In the United Kingdom, clean pig slaughterings in May were 5.0% higher than in the same month last year at 789,000 head.
Pig meat production was 67,000 tonnes, 5.5% higher than in May 2014, the Department for Environment, Food and Rural Affairs (Defra) reports. The monthly statistics also show an average dressed carcass weight of 81.2 kilos, almost half a kilo lower than the 81.6 kilo in the previous month.
Meanwhile, figures from the levy board BPEX show that UK pork exports in April fell 7% in volume to 13.979 tonnes. In value, the decrease was even more at 15.4%. Among the main customers buying less British pork are Germany, the Netherlands as well as Hong Kong, exports to China are slightly higher than a year ago. Over the first four months of the year, exports of pork was down 4.6% in volume and 16.2% in value.

However, a recovery in volume is expected in the second part of the year, the National Pig Association says.