UK: Farmex co-owner passes away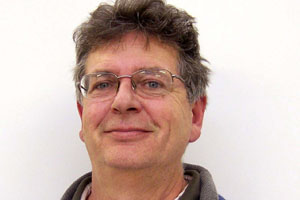 Nick Bird a director and co-owner of Reading-based, control and monitoring specialists, Farmex Ltd, died, suddenly, from a heart condition on 13 January 2013, aged 60.
He was one of the pig industry's best known 'backroom boys' and helped to develop the control and monitoring systems which are widely used on pig farms throughout the UK and abroad.  Many farmers have cause to be grateful for his friendly and expert advice when sorting out technical ventilation problems over the phone.

Following post-graduate research, together with Hugh Crabtree,  they co-founded Farmex when it was formed in 1980, with Reading University's Jeff Owen, head of buildings in the engineering section, and others. There, he helped develop the first microprocessor-based ventilation control system for pig farmers and this paved the way for the revolutionary Dicam (Digital Interactive Control and Monitoring) system which borrowed microchip technology from the car industry.  Twenty years later it remains the sector's most commonly used device for temperature control.

Dicam can record and store incredible quantities of information and Nick used his sharp mind to analyse this. As a result he was the first person to discover, objectively, what pigs did 'after hours', when the pigman closed the door for the night. Interesting behavioural patterns emerged.

This research led to the company promoting real-time data logging, allowing pig farmers to remotely collect, analyse and act upon vital performance information from their piggeries in real time.

Nick became a world authority on interpreting these data from commercial pig production and his work on water use by the growing pig is unique. He was a prolific producer of papers and articles and often did so with a great down-to-earth sense of humour.

"Nick was an analyst and accomplished — problem solver — a clever and original thinker," commented Farmex co-director, Hugh Crabtree. "He has been the mainstay of Farmex's technical support and knowledge transfer. With his passing there has been a huge loss of knowledge which will be felt not only by the company but also by the industry at large."

In his spare time Nick enjoyed the low-tech hobby of pottering in his garden and allotment at his home in Spencers Wood, Reading.  He leaves his wife, Katie, and two daughters Olivia and Jessica.