The Netherlands supports Poland in using pig waste in animal feed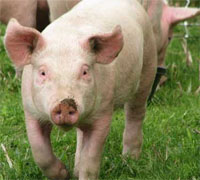 Poland has urged the European Union to permit animal products for use in animal feed. This bid by Poland has been backed by the Netherlands.
Banned
Since BSE made headlines in the 1990s, animal protein has been banned for use in animal feed. However, it has come to light that Poland wants to make use of pig and chicken waste in animal feed due to the fact that it is considerably cheaper than soya.
The Netherlands supports Poland's bid, with the condition that chicken meal is not fed to chickens or pig meal to pigs. The Netherlands also opposes the use of protein from ruminants, such as cows and goats.
Source: Dutchnews.nl