Thai King's death leaves big shoes to fill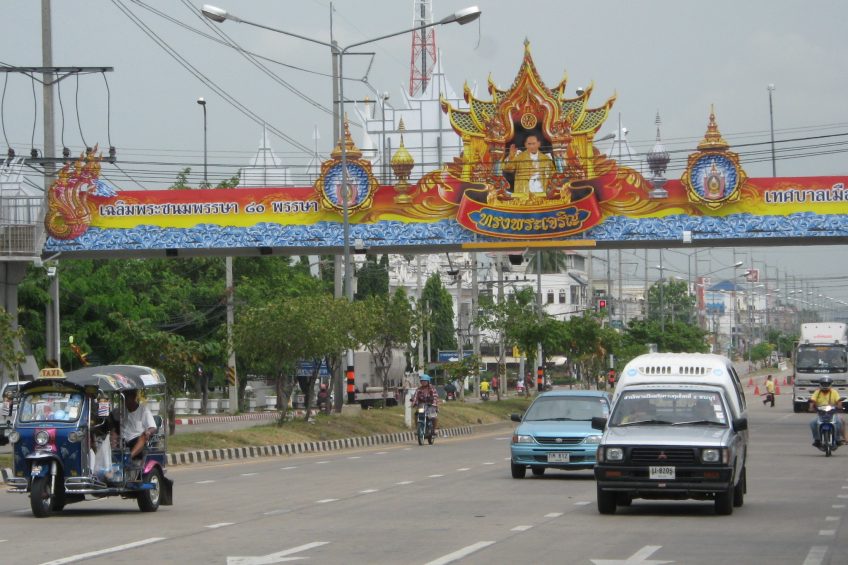 The passing of King Bhumibol of Thailand is a big loss for not only the country but also for the region South East Asia. Pig Progress editor Vincent ter Beek sums up what he has been doing for agriculture and just why King Bhumibol will be missed.
There cannot be many people in Thailand who vividly remember the day that the reign of King Bhumibol Adulyadej started, on June 9, 1946. However, most sons, daughters, fathers, mothers, grandfathers, grandmothers all lived, loved and worked while King Bhumibol was their monarch. And then, on October 13, 2016, all these generations of Thai were suddenly confronted with something that many may never have imagined could happen: his majesty passed away at the age of 88.
King Bhumibol's death has led to a tremendous public demonstration of sadness in Bangkok – images of crowds in front of the Royal Palace are all over the Web. The King's son and heir, Vajiralongkorn, has already said that a year of mourning would be appropriate before thinking of a coronation.
King Bhumibol and agriculture
Despite not having had any constitutional power, the King's interest and efforts for agriculture and development are well-known. Even stronger, they play a large role in his veneration. I remember pre-rolls in cinemas often emphasising his role as 'development King', a role he grew into after 1958.
King Bhumibol initiated so-called 'royal projects', often revolved around the introduction of irrigation projects to facilitate agriculture, e.g. rice production. In addition, the projects were also aimed at the reduction of opium cultivation. In order to achieve this reduction, research stations were built in northern Thailand, investigating which crops could be grown instead, like for instance coffee or cashew nuts.
In total, about 4,600 royal projects were approved.
Sufficiency Economy
Notably as well, King Bhumibol developed a philosophy on how economics as well as agriculture should be organised, called 'Sufficiency Economy'. This theory promotes a moderate, sustainable, self-dependent life, without over-exploitation of natural resources.
The King's ideas are often quoted in relation to (organic) agriculture, and incorporated in long-term development plans by the government. King Bhumibol has been promoting the concept through e.g. the Chaipattana Foundation. It is fair to add, however, that Thailand's economy as a whole in practice has often developed at a fast speed.
Importance for South East Asia
Let's take a quick look at some figures, to illustrate (agricultural) developments that happened in Thailand during his reign:
• Just after the Second World War, when King Bhumibol started his reign, the country had a population of around 20,000,000 . This amount of people steadily grew over the decades and at Khe king's passing, Thailand's population had more than tripled and is currently at 67,000,000.
• Thailand's largest agribusiness company Charoen Pokphand grew to proportions difficult to capture. Having started in 1921, importing seeds and vegetables from China and exporting pigs and eggs to Hong Kong, the company grew to become one of the largest players in the world in the field of agribusiness, employing almost 500,000 people in many countries.
• Since the 1960s, Thailand's rice production has steadily increased to become among the top countries with regard to rice exports. At US$4.5 billion the country is currently the world's number 2. The country takes care of 21.4% of total rice exports, after India.
• As for pigs, the transition from backyard farming to professional pig farming happened substantially earlier than its surrounding countries, roughly between 1970 and 1990. The total pig inventory over the last few years has been fluctuating around 13 million head.
Surrounding countries
In short – Thailand's economy as well as agribusiness grew constantly and massively. Compare that to neighbouring countries like Vietnam, Cambodia, Laos, Myanmar, Bangladesh with in theory a similar potential. In practice, however, but for a variety of reasons they didn't experience a similar continuous spell of development like Thailand had in the last 70 years.
When looking at the Gross Domestic Product per capita, on a world scale, according to the International Monetary Fund, Thailand ranks 74th, with an average annual per capita income of over $16,000. Vietnam comes 125th with $6,000, closely followed by Myanmar (126th) and Laos (127th), while Bangladesh (139th) and Cambodia (140th) lag even further behind. It is fair to say that something went fairly well in Thailand.
The role of the King
By embracing his role as the symbol of the Thai nation, King Bhumibol managed to become a stable, untouchable 'constant' factor. Governments came and went, and so did 30 (!) prime ministers, both civil and military, but the King was always there. The Thai always felt that a father figure was watching over them.
Exactly how King Bhumibol managed to achieve that goes beyond the scope of this column, but I think it is fair to say that he contributed to keeping Thailand peaceful and stable. This allowed the country to grow and become both a thriving nation as well as a welcoming hub, offering potential for development. This applied to Thailand proper, but also for the entire South East Asia – a well-established trade show VIV Asia serving as a perfect example.
For the international (agri-)business, his absence may therefore prove to be a bigger loss than just a head of state who sadly passed away. In his role of contributing to stability in Thailand as well as South East Asia, he left behind enormous shoes to fill.