Thai feed mills updated on precision diets for pigs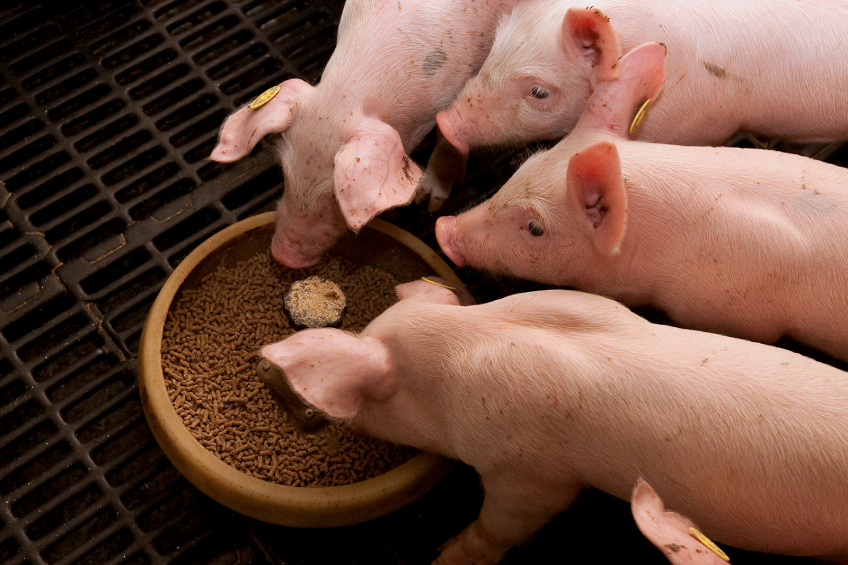 Thai nutritionists are interested to use the net energy value, bringing more precision in the formulation of pig diets. This was one of the conclusions after Olmix's first technical seminar in Thailand.
Held in November 2014 in Bangkok, renowned French nutritionist Prof Jean Noblet was invited to address on 'Adaptation of diets to animal and environmental characteristics in pig production: contributions of modelling and precision nutrition.' He said that by adoption of the net energy system in formulating the pig diet, the feed producer gets the closest estimate of the true energy value of the feed and therefore the best predictor of the performance of the pigs.

"This is economically quite important since energy supply represents the major component of the feed cost," Noblet explained. He also indicated that different energy values of feeds should be used for growing-finishing pigs and adult reproductive sows, especially for high dietary fibre feeds.

Along with the application of SID (standardized ileal digestibility) for protein and amino acids, it is becoming possible to feed the pigs precisely according to their individual requirements for nutrients. This would result in a greater feed cost saving, while releasing lesser pollutants to the environment and increasing welfare of the animals.

Apart from Prof Noblet, the organisers also invited Marie Gallissot, Olmix's Technical Superviser, to address 'Managing mycotoxin risks in animal nutrition' and Yoann Perrault, Swine Technical Support Manager Asia Pacific of Lesaffre Feed Additives, to speak on 'How live yeast help to maintain performance in a challenging environment in pig production.'

About 40 nutritionists from various commercial feed mills in Thailand took part in the seminar. It was organised by Olmix Group and Lesaffre Feed Additives in collaboration with Daika Thai, Charoen Pokphand Enterprise Co, Bangkok Vet Drug Co and Advance Pharma Co.