Support for Canada's swine genetics gives pig exporters competitive edge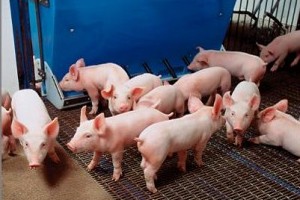 Canadian swine producers will boost exports and become more competitive on the world stage with the support of the Harper Government.
Dave MacKenzie, Member of Parliament (Oxford), on behalf of Agriculture Minister Gerry Ritz, announced today an investment to help the Canadian Swine Exporters Association (CSEA) increase international recognition of Canada's superior purebred swine genetics.
"Our Government's top priority remains the economy, and Canada's swine producers play a key role in creating jobs and prosperity for Canadian farm families," said MP MacKenzie. "This investment will help our swine export industry showcase top-quality Canadian genetics around the world, helping them capture new markets and increase profits for our pork producers."
The nearly C$900,000 (€712,100)investment will help CSEA members increase awareness of the value, quality, and diversity of Canadian swine by participating in key international trade shows and leading targeted trade missions. It will also ensure that Canada remains a world leader in swine genetics, particularly in attributes that improve meat quality, feed efficiency, environmental issues, and biosecurity.
"Significant investments in our foreign markets help the Canadian Swine Exporters Association achieve our long term marketing goals," said Rosemary Smart, CSEA Executive Director. "We appreciate that Agriculture and Agri-Food Canada is able to provide funding that helps our industry grow forward in the global marketplace."
Today's announcement is part of an C$88-million (€69.6 million) investment provided through the AgriMarketing Program under Growing Forward, which helps industry implement long-term international strategies, including activities such as international market development, industry-to-industry trade advocacy, and consumer awareness and branding. The CSEA aims to increase exports and raise the international profile of Canadian swine genetics.
Go to AgriMarketing Program to find out more.