Strong momentum for US meat in Guatemala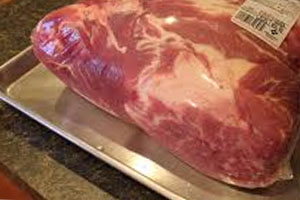 US red meat exports to Guatemala recorded their best year ever in 2014, with both pork exports ($41.1 million) and beef exports ($25 million) setting new value records.
The Guatemalan market has continued to perform well this year, with pork exports (through February) running 35% ahead of their 2014 pace and beef export value increasing 11%.
Gerardo Rodriguez, US Meat Export Federation director of trade development for Central America and the Dominican Republic, explains that pork once had an unfavourable reputation with Guatemalan consumers, so US exports were mostly limited to raw material for further processing. But because of USMEF's educational and promotional efforts, consumers are now more knowledgeable about the safety and quality of US pork, which has opened many new opportunities in Guatemala's retail and foodservice sectors.
For info and for audio: USMEF