Spanish pork exports decreasing by 7%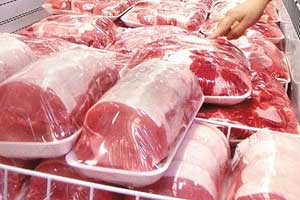 Spain has been exporting 7% less pork in the first nine months of the year in comparison to last year, Spanish tax office Agencia Tributaria reports.
Until September, Spain exported 712,500 tonnes of pork. Especially Spain's exports to Russia dropped substantially, -42.9% to a total of 31,200 tonnes in the first nine months. This is mainly due to the Russian import restrictions.

Spain's exports to all countries outside the European Union dropped by 7.8% year-on-year to 150,200 tonnes. Exports to China, however grew by 40,000 tonnes (+10.5%).

Countries within the European Union bought 6.8% less pork, now totalling 562,000 tonnes. France was the most important importer with 197,000 tonnes – decreasing 1.9% in comparison to 2012. Spanish exports to Italy dropped 5.7% to 85,100 tonnes. Portugal bought 84,500 tonnes, an increase of 10.5%. Exports to Germany dropped to 37,500 tonnes (-27%).