Smithfield to supply ractopamine-free pork to Russian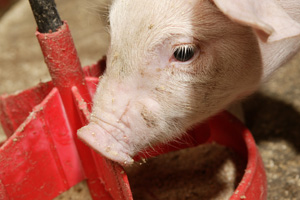 Smithfield Foods has declared they are confident about being able to meet the rising demand for ractopamine-free pork, following the recent announcement that Russia wants pork that does not contain this feed additive. Smithfield said it leads the industry in the production of ractopamine-free pork.
Smithfield has been leveraging its integrated platform to supply ractopamine-free pork to export customers for some time. The company said that its Clinton, North Carolina plant has been 100% ractopamine-free, since last year and has been regularly shipping products from that plant.

In addition, the company is in the final stages of converting its Tar Heel, North Carolina plant, the world's largest pork processing facility. The Tar Heel plant will be fully converted by 1 March 2013, in time to comply with the new regulatory requirements from China.

Combined, these two east coast plants will supply the market with more than 43,000 ractopamine-free pigs per day. Pigs will be obtained from the company-owned farms, as well as contract producers, and will be fed from feed mills that are entirely ractopamine-free.

In response Russian veterinary watchdog Rosselhoznadzor welcomed the step from the company.