Smithfield recalls pork loins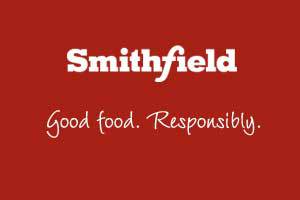 American food processor Smithfield, is recalling approximately 98,000 kg (216,238 pounds) of Portobello Mushroom flavoured pork loins because some of the product may contain an undeclared allergen.
The product was prepared using an ingredient blend that contained whey (from milk), a known allergen, which was not declared on the label, the US Department of Agriculture's Food Safety and Inspection Service (FSIS) announced earlier this week.
These products were distributed in retail outlets in several states acrosse the USA.
Although the sell-by dates for many of these products has passed, FSIS and the establishment are aware that consumers may also freeze the product before use and there is concern that some product may still be frozen and in consumers' freezers.
Related websites:
• United States Department of Agriculture (USDA)
• Food Safety and Inspection Service (FSIS)
• Smithfield Foods