SMEENK FARM: The Netherlands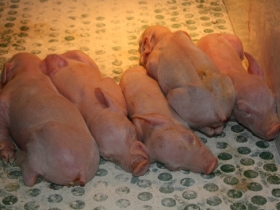 Within less than two years, all breeding farms in the European Union have to keep their gestating sows in group housing as from a month after insemination. Some producers, however, are experimenting further with the theme. Why keep them in crates for that first month? Smeenk Farms in Haarle, the Netherlands, tried to keep them in crates for only a couple of days – and with success, Vincent ter Beek, editor Pig Progress, found out.
Read more on keeping sows in groups straight after insemination in Pig Progress 27.03 – coming out soon!