Singapore: Kemin lab recertified under ISO17025 standards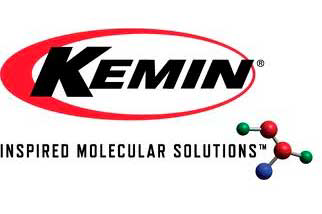 Kemin announced that its Quality Assurance/Quality Control (QA/QC) laboratory in Singapore has been recertified under the International Organization of Standardization (ISO)/International Electrotechnical Commission (IEC) 17025 standard.
Granted by the Singapore Accreditation Council-Singapore Laboratory Accreditation Scheme (SAC-SINGLAS), the standard recognizes the laboratory's competence and ability to produce consistent and valid results in the fields of chemical and biological testing.
ISO/IEC 17025 is an internationally recognized standard that validates an organization's testing or calibration methods. To gain recertification and instill a high degree of confidence in its quality system, Kemin chose to be audited by a third-party accreditation body, SAC-SINGLAS. The audit examined the two main elements of ISO/IEC 17025, management and technical requirements, as well as factors that determine the competence, credibility, independence and integrity of the tests and calibrations performed in the laboratory. The certification assures customers that the company's laboratory practices are aligned with both its needs and with international best practices.

"This recertification reflects the strength of our quality management system and confirms that Kemin meets, or even exceeds, global benchmarks," said Chris Nelson, Kemin president and CEO. "It also reaffirms our commitment to provide customers with high quality products and services backed by science."

The Kemin QA/QC facility in Singapore first received ISO/IEC 17025 accreditation in 2005 and has been audited annually to obtain recertification, demonstrating its ability to consistently meet the stringent requirements of ISO/IEC 17025 for eight years. The laboratory provides dedicated analytical support throughout all phases of the quality assessment process. It performs identification and traceability of all ingredients to ensure that only safe and quality raw materials are used in the production of finished goods.

"Our customers have come to expect our reliable laboratory methods, validation work, and standard operating procedures," said David Tey, Kemin senior manager of QA/QC and Customer Laboratory Services in Singapore.
For more information on ISO/IEC 17025 and the scope of Kemin's accreditation, click here kemin.com/ISO17025.