Safe food is key for Chinese meat giant Shuanghui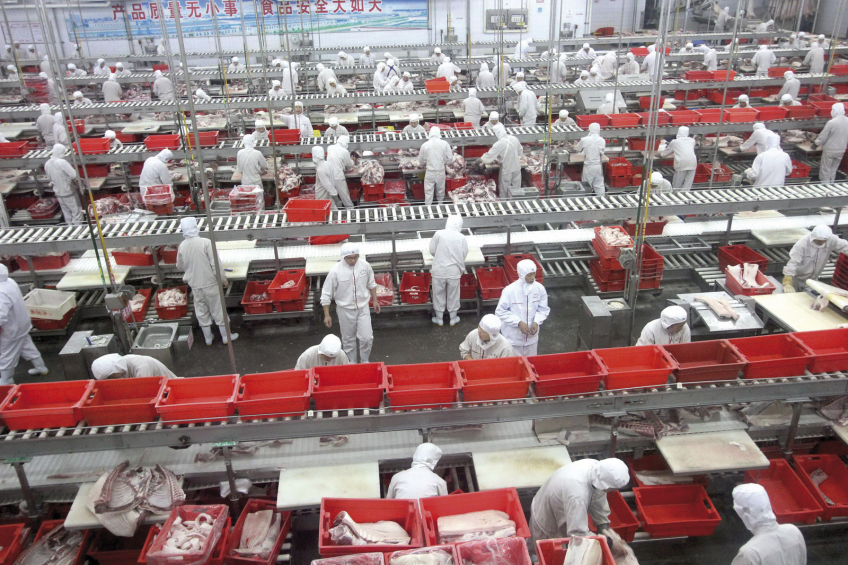 Having acquired Smithfield Foods, the Chinese company Shuanghui hopes to gain access to in-depth knowledge about meat processing, in order to meet the growing demand from Chinese consumers for safe food.
By Petra Frans, freelance journalist
Early 2013, the Shuanghui bid to take over Smithfield came as a total surprise. Now the deal has been concluded, it constitutes the largest takeover of a US business by any Chinese company. Shuanghui, China's largest meat processor, paid US$4.7 billion for Smithfield. The management at the US meatpacker was quick to approve the deal – Smithfield's CEO and president C. Larry Pope stated that the acquisition is offering opportunities for increased US pork exports to China.
Shuanghui, however, has its own set of motives. It would like to gather knowledge from the US company how to set up safe food production processes and increase production figures at the same time. This is closely related to the fact that food safety has been one of the major issues in Chinese society recently. Over the last years, several scandals have been revealed. There were problems around contaminated milk powder, effectively pushing Chinese consumers to look as far as European and US markets to purchase alternatives. In addition, in spring 2013, pig farmers dumped thousands of pigs in the Huangpu river as food safety protocols had been stepped up, flowing through Shanghai.
China has long wanted to get more grip on a better food safety, Shuanghui's chairman Wan Long explained recently in an interview with press agency Bloomberg. Thus acquiring companies in the US and Europe, Shuanghui hopes to establish a safer production process. Involvement of western companies at production could also ensure a better image.
For China, pork production has always been an important industry. Having an inventory of approximately 448 million pigs, the country has the most pigs in the world. China is known to produce over 54 million tonnes of pork per year – another global record. This is all for a reason, as Chinese people are known to be major customers for pork. Combined, they spend US$183 billion per year to pork only. Wan Long told Bloomberg: "Chinese traditionally like to eat pork. China doesn't have the resources to raise cattle on a large scale. If there isn't a lot of beef, you'll have to eat pork if you like to eat meat."
Growth
Shuanghui started back in 1969 as a state-owned, small scale meat processing factory in Luohe, Henan province, in the heart of China. Wan Long himself started in that year being a regular employee, having served in the army as a soldier prior to that. The factory at that time suffered annual losses. In 1985, Wan took charge of the company, which signalled the start of massive growth. Privatisation followed in 2006 and as a result, US bank Goldman Sachs, having invested sums of money in Shuanghui, became co-owner, just like the Irish Kerry Group. Currently, Henan Shuanghui Investment & Development Company is China's largest stocklisted meat processor.
Some meat figures may visualise the growth of Shuanghui. In 1992, the company took its first branded product to the market – a sausage. Currently, the company estimates to produce 100 million sausages per day. The company slaughters on an annual basis over 15 million pigs; and in total, Shuanghui produces over 2.7 million tonnes of meat per year. In the course of years the company built a large logistical network with own slaughterhouses, logistic centres, cooling trucks and even railways.
Wan Long, now 72 years of age, appears unimpressed when confronted with the company's successes. When interviewed by a Chinese daily, he said: "What I do is slaughter pigs and sell meat." He announced to retire in 2015.
Confidence
The Chinese food industry is very well aware that reconquering the trust of Chinese customers should be key for the years to come. Shuanghui, perhaps more than any other company in the market, learnt that lesson the hard way, after it got tangled up in a scandal in 2011. Back then, the Chinese state television reported that pig producers in Henan province had been using clenbuterol, banned in China, before selling the animals on to Shuanghui. Authorities subsequently took 134 tonnes of pork out of the market and 16 pig farms had to shut up shop. The scandal led Shuanghui to drastically step up its quality controls. On its website, Shuanghui states that all products need to go through a chain of 18 controls before becoming displayed on retail shelves.
China's government has become equally aware of the enormous distrust of general food quality. Announcing large reforms in the spring of 2013, prime minister Li Keqiang said to allocate more money to quality control during the production process.
Across the border
It is inevitable for China to look across its borders for new technologies and innovations, Wan Long said. China may be the world's largest pig producing country, technology is still lagging behind when compared to other major players. For purchasing its meat processing machinery, for instance, Shuanghui has turned to the US, Japan, the Netherlands and Germany.
The takeover of Smithfield now could give Shuanghui another impetus to even better guarantee safety. It is necessary, in addition, to step up production figures substantially. As well-being grows in the country with 1.3 billion souls, popular demand to meat products is rising rapidly.
The takeover has been greeted with criticism and skepticism in the United States. An American business owned by Chinese is a sensitive issue, as Smithfield has long been a symbol of successful US agriculture. Time to get used to the phenomenon though – it is likely Smithfield hasn't been the last company to become Chinese-owned.
Source: Pig Progress 30.2 (2014)
Shuanghui
Henan Shuanghui Investment & Development Company is a subsidiary company of Shuanghui International Holdings. This holding company includes various companies in the food, logistics and palatability industries. The holding is also known as the Shineway Group. Annual turnover of Shuanghui International is US$6.2 billion. Before the takeover of Smithfield it offered employment to 60,000 people.