SA pork quality assurance system being certified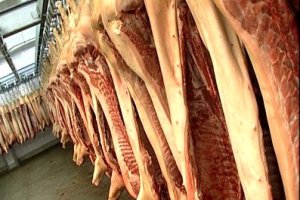 At its AGM, SAPPO announced that its quality assurance system, Pork 360, is in the process of being internationally certified by ISC South Africa.
With this international certification the QA scheme will be upgraded to meet the world's leading management system standards, said Simon Streicher, CEO of SAPPO, at the AGM.
The manual and audit system has been updated in accordance with ISO 9001, ISO 14000, ISO 18000, ISO 2200 and Globalgap specifications. The Pork 360 system will be certified by the end of September 2012 and all auditors will be certified internally to conduct audits in accordance with the relevant regulations, Streicher said.
Streicher further referred to imports and said that 20,984 tonnes of pork were imported during January to July 2012. In 2011 32,094 tonnes were imported and 26,255 tonnes during 2010.
Imports in 2011 and 2012 respectively: Ribs – 62.1% 55.1%, ham and shoulders – 6,5% 8,0%
other cuts – 31,4% 36.9%.
Thus far, the main exporters in 2012 were Germany (34,7%), Canada (29,0%), Spain (16.4%) and France (6,0%). It is estimated that a total of 35,000 tonnes of pork will be exported to South Africa in 2012.
Source: SAPPO