Russian halal products to be tested for pork presence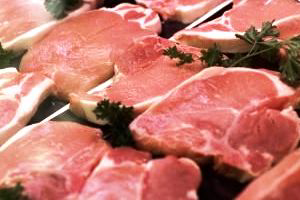 The Russian scandal regarding the detection of pork DNA in halal products is gaining momentum following the decision of a number of Muslim countries wanting to test these products.
According to the chief of Russia's Mufti Council's International Center for Halal Standardization and Certification, halal products from Tsaritsyno meat processing plant in Moscow will be examined in laboratories in Malaysia and the United Arab Emirates (UAE) following recent reports of detection of pig DNA in them.

"A delegation of the Mufti Council is departing for an exposition in Malaysia, and we agreed with our colleagues that product samples will be delivered to their laboratories too," Aidar Gazizov said.

The pork scandal could have very serious consequences for Russian producers who recently have been developing the export of halal products to Arab countries.

Mr Gazizov said that after Malaysia, meat samples will also be sent to UAE labs, adding that an independent Russian lab with international status has conducted tests of sausage produced by Tsaritsyno that revealed no signs of pork.