Russia will cut retail pork prices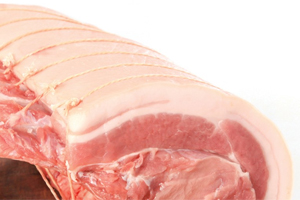 Russian Prime Minister, Dmitry Medvedev, was not pleased about retail pork prices being high despite the country's membership to the World Trade Organisation (WTO) and instructed the government to consider ways of changing this situation, said the Russian government.
It was announced at a meeting that since Russia's membership into the WTO last August, wholesale pork prices have gone down 30%, which has paved the way for an increase in cheaper imports.

Medvedev said it was a shame that shoppers have not noticed the change. "This of course is totally outrageous," he said. "This means economic regulators are not doing their jobs." Medvedev claims that the government should  support some legislative changes to rectify the situation. He said the law that governs retail trade is amendable.

First Deputy Prime Minister, Igor Shuvalov, Deputy Prime Minister Arkady Dvorkovich and State Duma deputies will work on the proposals, Dvorkovich said after the meeting.

Also, the growth of lower-priced imports puts a squeeze on the domestic meat industry, the Prime Minister said. He said the government was discussing allocating 42 billion rubles (US$ 1.4 billion) in support of the farming sector this year, in addition to the 60 billion rubles (US$2 bln) that the federal budget has for the purpose.