Russia will boost investments in pig breeding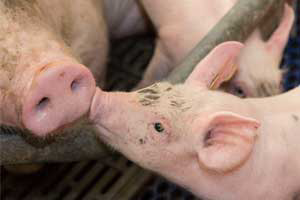 The volume of investments in the development of pig farming in the country will rise in the coming years, according to the estimations by the National Union of Pig Breeders (NUPB).
The forecast of NUPB estimates stated that the volume of investments in the industry will amount to RUB 180 billion (US$ 4.7 billion) until 2018, at least if the state subsidisation of the rates on loans for pig farms are kept in place.

At the same time NUPB estimated that there is the need for additional funding from the federal budget for pork producers of almost RUB 35 billion (US$ 900 million), reported deputy minister of agriculture, Dmitry Yuriev.

The interest in pig breeding in Russia climbed following the trade restrictions implemented by the Russian government at the beginning of August. This is evidenced by the several new large investment projects which have been announced in the last few weeks.

In particular, Pravdinsk Pig Farm will launch the construction of a new pig complex in Kaliningrad Oblast, stated a government website. The company intends to double the pork production capacities, from current 20,000 tonnes to 40,000 tonnes.
Also, Baltzangas Nefteorgsintez and Baltic Meat Company plan to launch a new pig farm within a joint project with the capacity of 36,000 tonnes of pork per year.

Pulkovo agricultural holding in St. Petersburg has also announced plans for the construction of a large pig farm in the Novgorod Oblast with a capacity of 62,000 tonnes of pork production per year. The investments will amount to about RUB 2.9 billion (US$ 78 million).