Russia to lift ban on pork imports from Belarus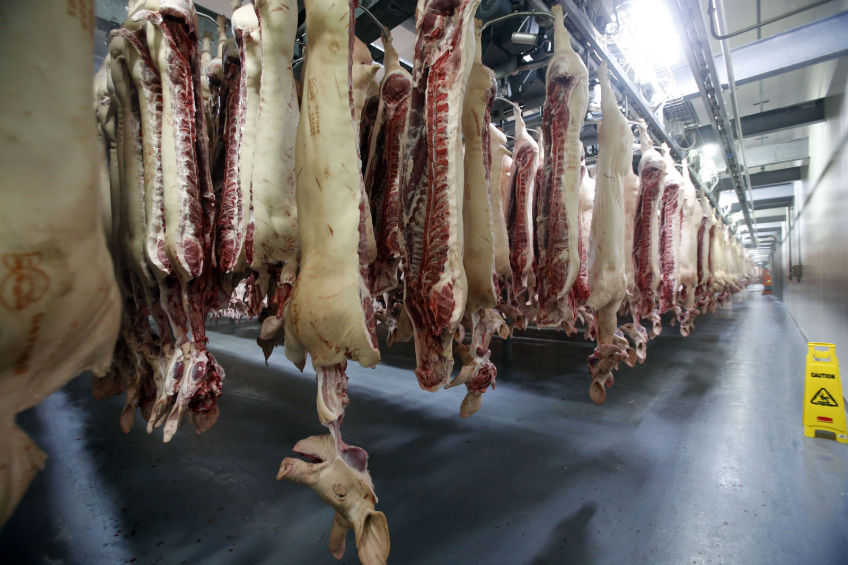 Negotiations between Russia and Belarus on lifting the ban on pork imports from Belarus to Russia are under way. An agreement may be reached on March 20.
Belarusian Minister of Agriculture and Food Leonid Zayats said this after a meeting with the Russian Agriculture Ministry. "We managed to reach an agreement on the issue of pork supplies to Russia," Leonid Zayats said. "Within two or three days, our specialists will visit the major pork processing companies in Russia. In turn, Rosselkhoznadzor will send its specialists to Belarus to inspect our enterprises," he noted.
According to Leonid Zayats, Belarus wants Russia to lift restriction first of all on large enterprises such as Agrokombinat Snov, Agrokombinat Belovezhsky, and Bereza Meat-Packing Plant.
The Russian Agriculture Minister Nikolai Fyodorov added that the restrictions on Belarusian pork supplies to Russia were imposed "in light of the need to observe the requirements of the national legislation of both countries concerning animal health security. Our legislation requires that the sources of the ASF virus in any product, whether it be Russian or Belarusian, must be identified," he said. In case the cause of the disease is not identified, restrictions can remain in place for years, said the minister.
Sometimes the source is not established at all. "We cannot keep these restrictions in place for years on end. Sooner or later, decisions have to be made," said Nikolai Fyodorov. "And if legislation fails to provide an answer, government officials must act," he added.