Russia restricts pork imports from Hungary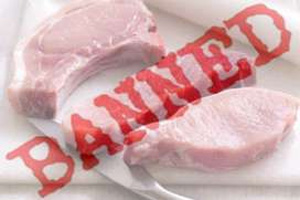 Russian veterinary watchdog Rosselkhoznadzor imposed temporary restrictions on the supply of products from 13 meat-processing companies in Hungary including the largest supplier Pick Szeged, the company stated.
Holding unites trademarks Pick, Delhus and Ringa, and is one of the largest supplier of different types of premium pork products including salami and sliced bacon in vacuum packs to the Russian market. Temporary restrictions were imposed since 14 May 2014 on three of the four plants of the group.

The ban was imposed due to fears that these pork products may contain African Swine Fever (ASF) explained Russian veterinary authorities. "Bacon does not undergo heat treatment, so due to the threat of ASF in principle such products cannot be delivered to the territory of the Customs Union,"  the head of the National Meat Association of Russia, Sergey Yushin.

Experts also believe that this restriction is only the beginning and Rosselkhoznadzor in the coming months may place further restrictions on the same pork products from the other EU countries.

In 2013, Hungary has supplied about 8,000 tonnes of meat products to Russia at the total cost of US$ 12.5 million.