Russia partly lifts restrictions on US pork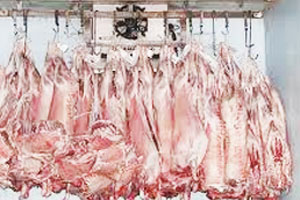 Russia will allow imports of pork from the United States from Smithfield Foods Inc., which is a subsidiary of WH Group formerly known as Shuanghui International Holdings, according to a report of the Russian veterinary watchdog Rosselhoznadzor.
Russia's decision to allow US pork imports from Smithfield Foods comes amid rising tensions over Russia's move to annex Crimea from Ukraine.
Russia banned US frozen meat after receiving no response to its request for information about measures the US is taking to prevent exporting chilled and frozen meat products with ractopamine residues. Russia previously planned to resume imports of US pork starting March 10.
Russia will allow imports of pork from two Smithfield Foods facilities in Tar Heel, NC, and four cold-storage locations: Cloverleaf Cold Storage in Sioux City, Iowa, Benson, NC, and Sumter, SC; and Carolina Cold Storage in Tar Heel, NC, added Rosselhoznadzor.
Other US companies are barred from shipping pork to Russia. Russian vets say that they in fact are not trusting the country's system of veterinary control, so every producer that is interested in supplying pork to Russia should prove that it is not using ractopamine.