Russia: Measures needed to stop 'pork fraud'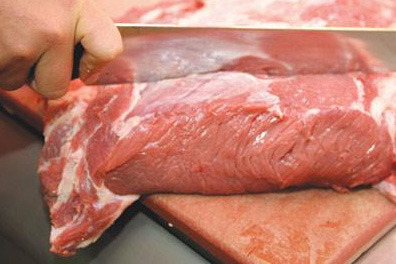 Russia's veterinary watchdog Rosselkhoznadzor is thinking of stepping up veterinary border controls as the country says it continues to discover illegal pork imports.
Earlier this week, the department pointed its fingers to foreign countries, predominantly the European Union (EU), alleging that these countries are illegally bringing pork and bacon supplies into the country. These transports would happen despite trade bans as a result of African Swine Fever (ASF) and the geopolitical conflict over Ukraine.
Recent 'illegal' transports were made public in an official report of the department. Particularly noteworthy, according to Rosselkhoznadzor, would be a recent shipment destined for Kazakhstan, which was going in transit through Russia.
This shipment, containing of 7,500 tonnes of pork and bacon, was brought in via the border with Belarus. It was said to have Brazilian and Lithuanian veterinary documents, and involved 254 heavy-duty trucks. In some cases, the products would have been covered by 'cover goods' – according to the watchdog goods of vegetable origin.
Rosselhoznadzor points to the imperfection in veterinary legislation of the Eurasian Customs Union, which are a great help to what they perceive as criminals. Under current law, only a transit declaration suffices – a document which is easy to fake.
Claiming 'pork fraud' from the EU is increasing, Russia now is considering implementing veterinary control on products transiting from Belarus and Kazakhstan.