Russia importing pork from South Korea, India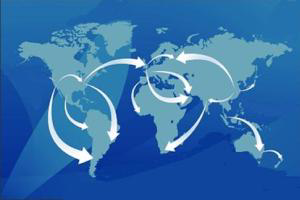 Russia will resume pork imports from South Korea and start importing pork from India. The Russian government reported that it has reached agreements with both countries for exports.
For South Korea the deal means the first return to the Russian market since 2010. Borders had been closed since February 11 due to outbreaks of Foot-and-Mouth Disease (FMD). The country can now guarantee that the pork that will be exported will come from animals that are free from FMD.
As for India, the deal means a novelty as no Indian pork company every exported pork to Russia.
Russia is keen to find other pork exporting countries as the country chooses not to import pork from the European Union and the United States as a result of sanctions, related to the geopolitical Ukraine conflict. For the EU, outbreaks of African Swine Fever have played a role in closing the borders.
Recently, Russia already allowed imports from Thailand. Last month, exports were allowed from the Bangkhla slaughter plant in Chachoengsao as well as from the Betagro Safety Meatpacking in Lopburi.