Russia eyes pork imports from China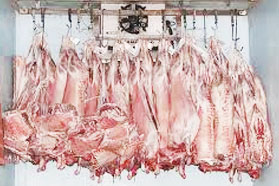 Russia is considering to grant access to pork from China, the Russian federal service for veterinary and phytosanitary surveillance Rosselkhoznadzor announced.
Dutch agricultural newspaper Boerderij reported that Russia's move follows a decision to grant access to various Brazilian pork companies on the Russian market.
Interestingly, the Russian allowance for China happens at a time in which China is still fighting various animal diseases. In addition, China is a net importer of pork. The country needs to import approximately 1.2 million metric tons from abroad.
In addition to the 54.7 million metric tons domestically produced pork, the total pork available in China currently is 55.9 million metric tons. Chinese customers expect to consume over 55.6 million metric tons of pork this year, resulting in 265,000 metric tons being available for exports. This is a year-on-year 8.6% rise.