Russia, EU dispute over pork ban at WTO meeting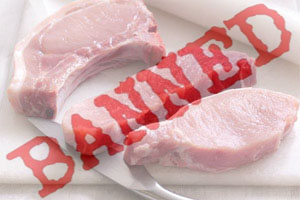 A Russian ban on pork imports from the European Union threatens to escalate into a fight at the World Trade Organization (WTO), as the Russian veterinary authorities still have a strict stance on the EU African Swine Fever (ASF) problem.
A key meeting in Moscow on February 23 between the two sides ended in deadlock, after Russia signaled it would keep the ban in place despite complaints from the 28-nation bloc. As the result the EU could move to file a WTO complaint soon against Russia if the meeting doesn't yield results, EU officials said.

The dispute intensified, after the EU's health chief, Tonio Borg, accused Moscow of overreaction in imposing a blanket ban on all imports of pork from the bloc. Russia enacted the ban after two reported cases of African Swine Fever was found in Lithuanian wild boar, when Russia has several hundred outbreaks on its own soil.

Russia's ambassador to the EU, Vladimir Chizhov, said Thursday it would be "utterly irresponsible" to lift the ban. "This is not a trade issue, it's a health issue," he said in an interview. "We believe this is a very contagious disease spread by wild boars that does not know borders."

Previously Russian vets said that the complaint to WTO will not help EU officials to lift the restrictions, but instead will make these processes longer. Officials called to the direct dialogue with the certain steps to stop the spread of ASF virus.