Russia – complete ban on pork imports from Latvia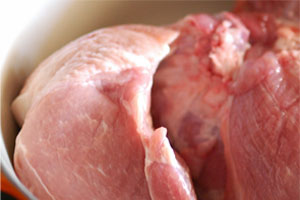 Russian veterinary watchdog Rosselhoznadzor announced the complete ban on pork products from Latvia, over the recently reported in the country outbreak of Classical Swine Fever (CSF), reported the representatives of the service.
The ban applies to all types of pork products and also applies to equipment for keeping, slaughtering and butchering pigs.

"Rosselhoznadzor informed the CEO of the Food and Veterinary Service of Latvia, Maris Balodis, on this decision. At the same time, the service drew the supply of finished pork products from the Republic of Latvia can be considered only after inspection of the local processing enterprises by the specialists of the Customs Union," commented Rosselhoznadzor.

Rosselkhoznadzor also requested that the Food and Veterinary Service of Latvia send all possible information to Russia about the spread of CSF in the Republic of Latvia, indicating the locations of outbreaks, the type of virus, and number of diseased and dead animals.