Russia can restore pork imports from Lithuania, Poland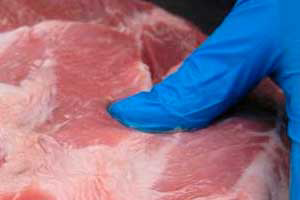 Russian veterinary watchdog Rosselhoznadzor can withdraw a ban on imports of pork from Poland and Lithuania in the coming weeks, according to the press-service of the agency.
Restrictions were introduced at the beginning of the April in connection with the several outbreaks of African Swine Fever (ASF) in these countries.

Rosselkhoznadzor intends to inspect manufacturers of finished meat products in Poland and Lithuanian to unsure that there no threat that the producer will use meat affected by ASF as raw products. According to the veterinary watchdog, the imports will be approved only from the regions of both countries where outbreaks of ASF have not occurred.

At the same time, Rosselhoznadzor said that this time the amount of enterprises approved to export their products to Russia will be lower than before April 2014. "We are only going to approve export for those enterprises that are fully geared around the supply requirements of the Russian market," said the report.

So far, in Lithuania Rosselhoznadzor plans to check four companies including three producers of finished meat products and one slaughterhouse. In Poland the veterinary watchdog will inspect three companies.